Hands-on
While the showroom in the information centre in Warwick is a feast for the eyes, the practice room is all about hands-on training. After all, understanding means grasping. It is therefore no accident that the practical seminars are also an essential part of the course programme in England.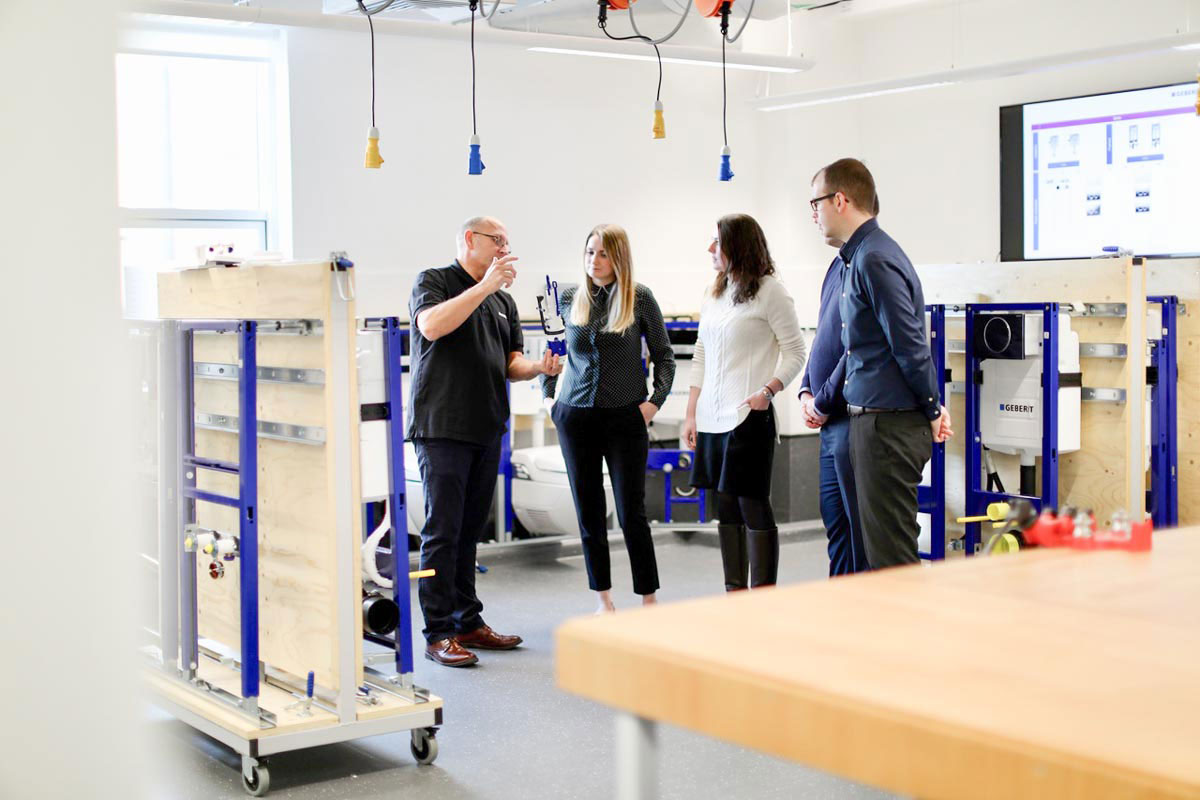 The practical seminars are aimed at plumbers. However, they are open to all customers and partners.
This is an ideal setting for pros from the building industry to get a good feel for the products.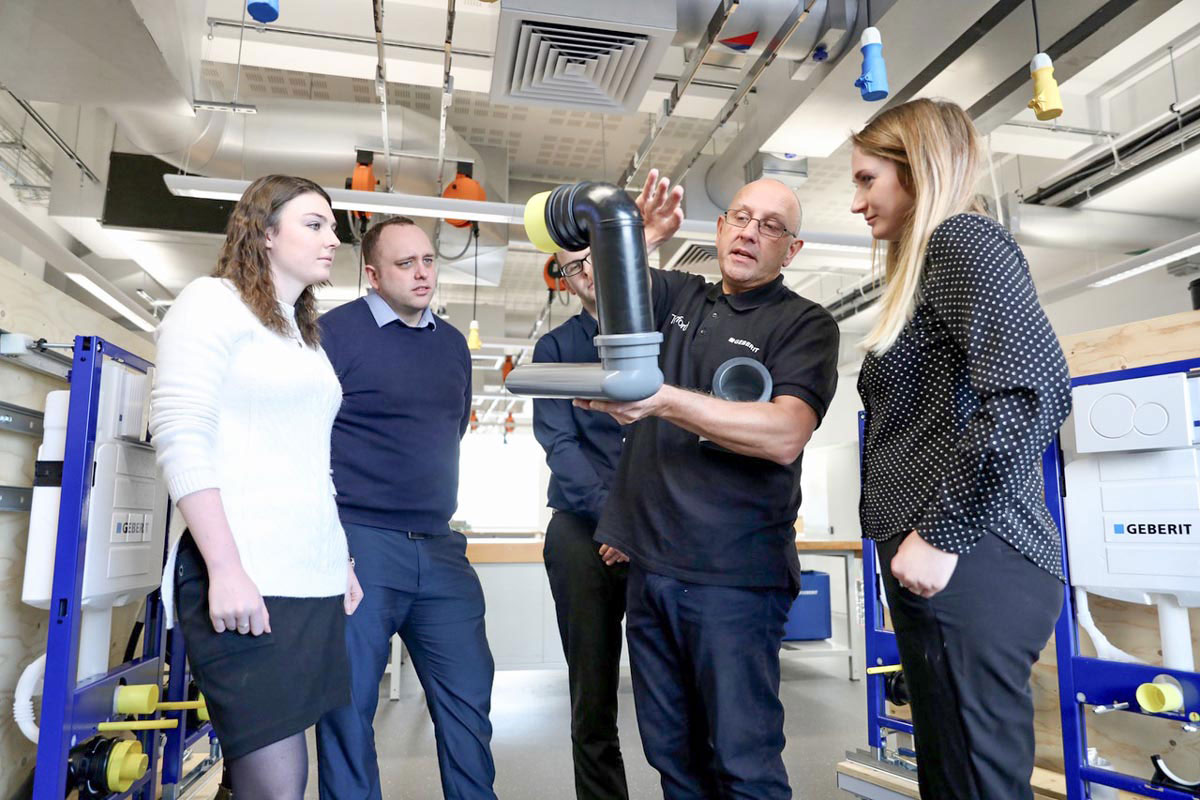 Neither building site noise nor deadline pressure disturbs the event.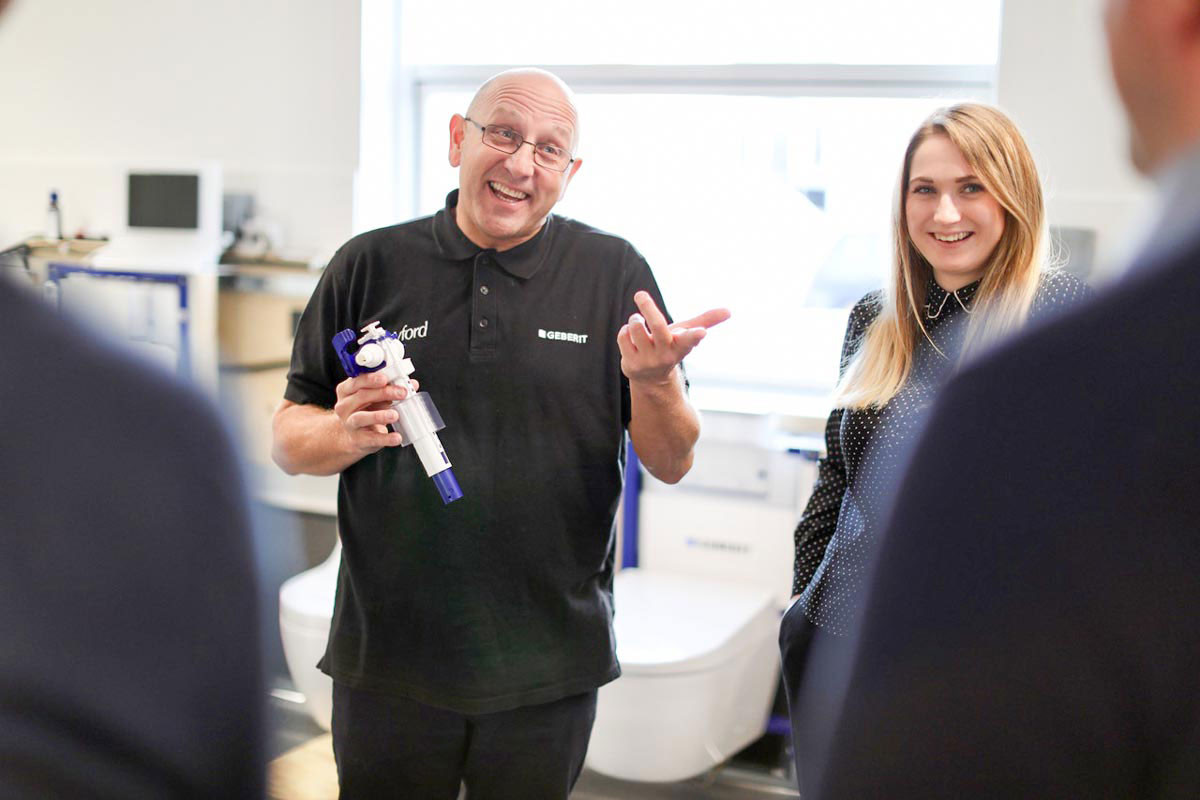 The practical seminars are always packed with useful tips from qualified specialists.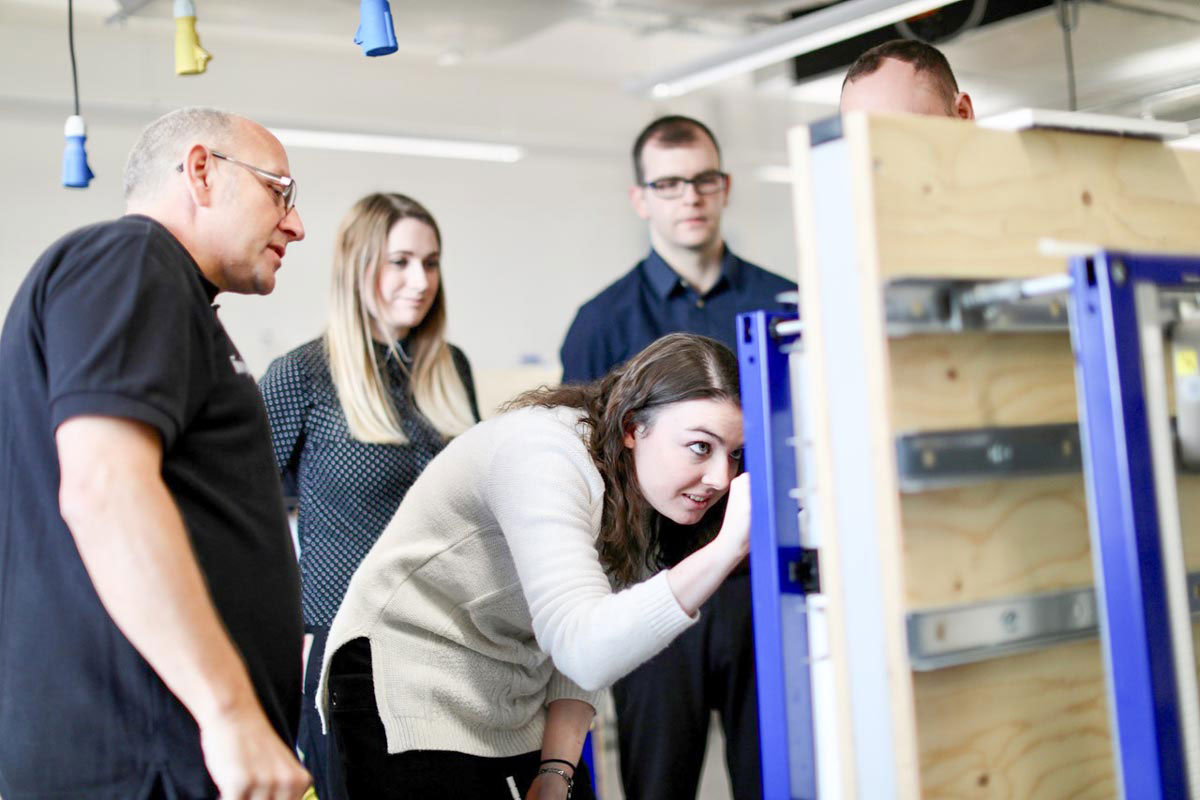 The participants can demonstrate their skill by completely disassembling and reassembling a concealed cistern.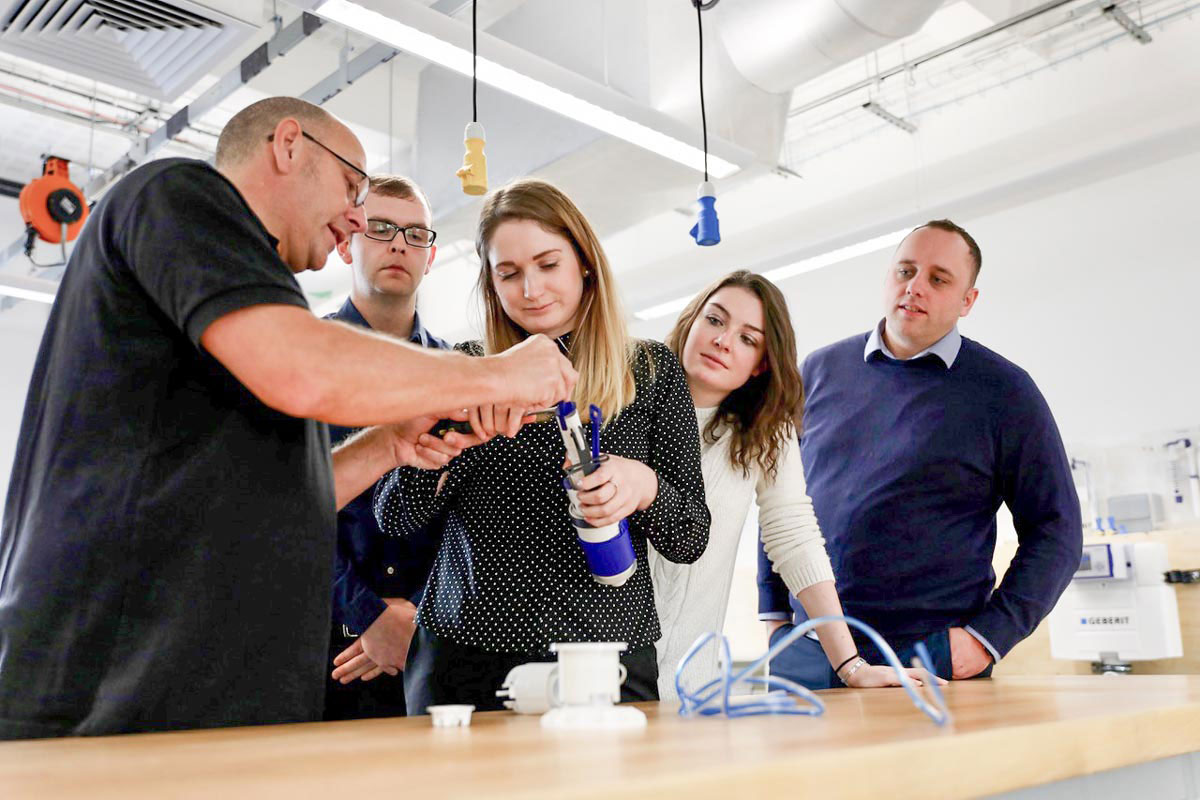 The record is 128 seconds. Hats off!