The inner workings
The "drainage tower", a demonstration module for drainage systems, is the symbol of the Geberit Information Centres. The latest model is in Johannesburg. It shows eleven different installation scenarios that vividly demonstrate the right and wrong way to install roof and floor drainage.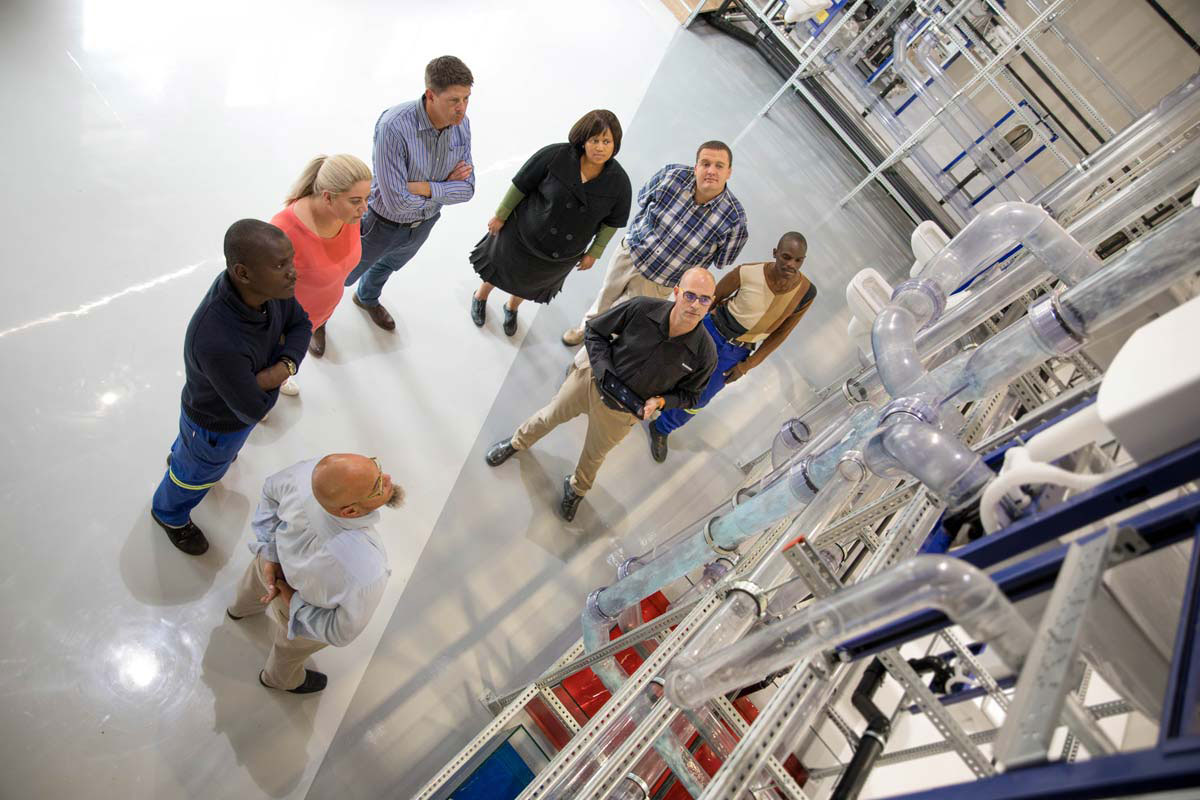 A demonstration at the "drainage tower" is always an entertaining experience.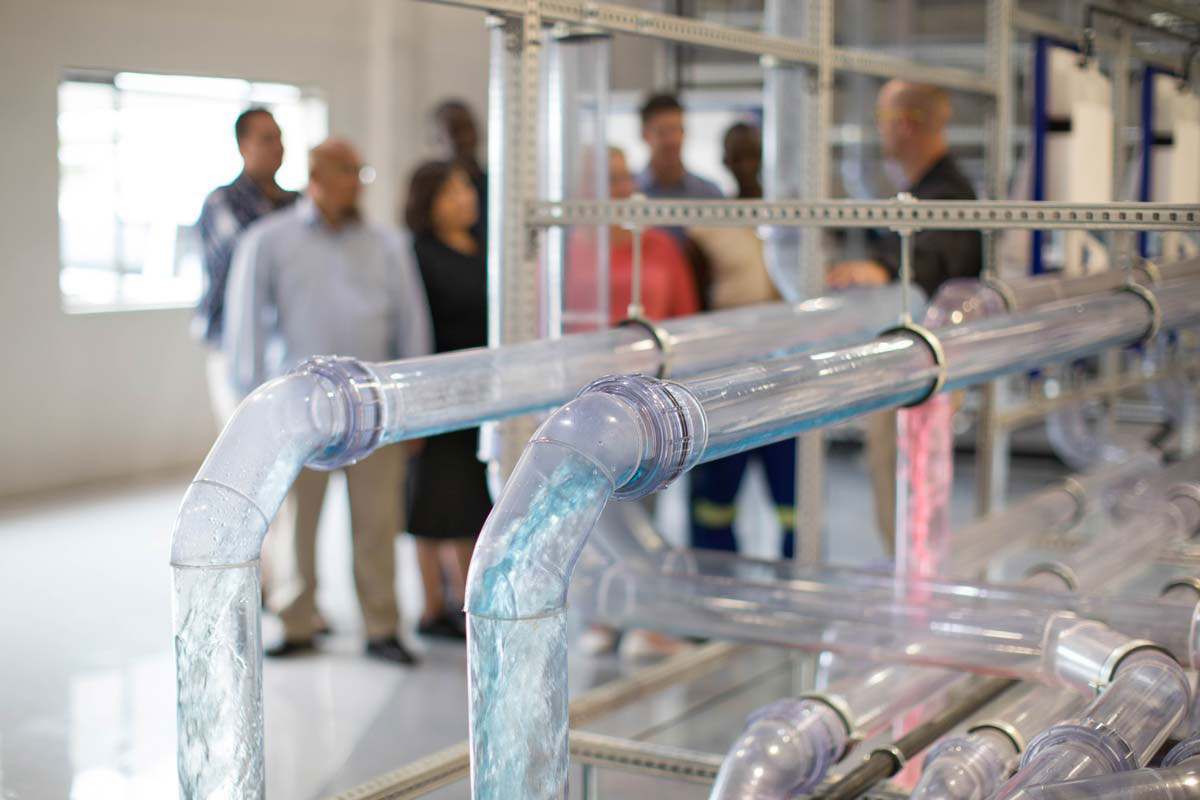 The "drainage tower", whose sole purpose is to aid the transfer of knowledge, features transparent pipes.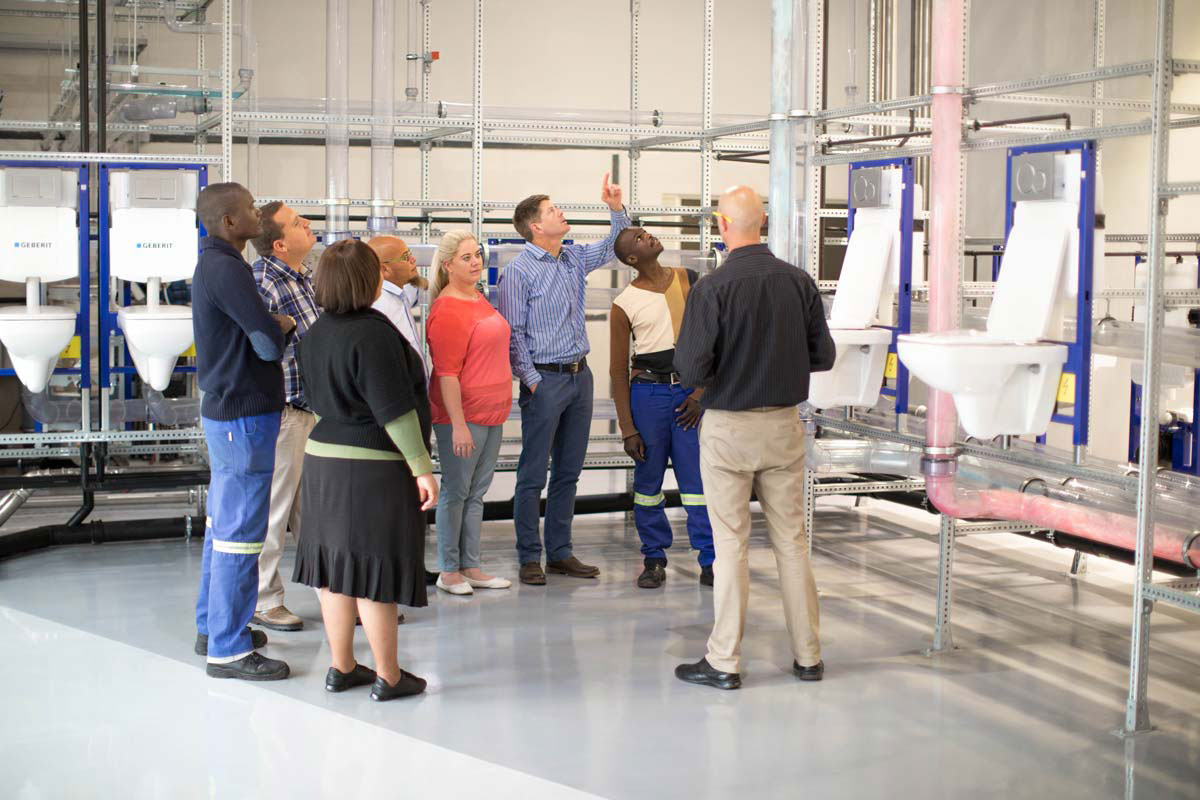 The impact of different installation types on the course of the water can be impressively demonstrated using this module.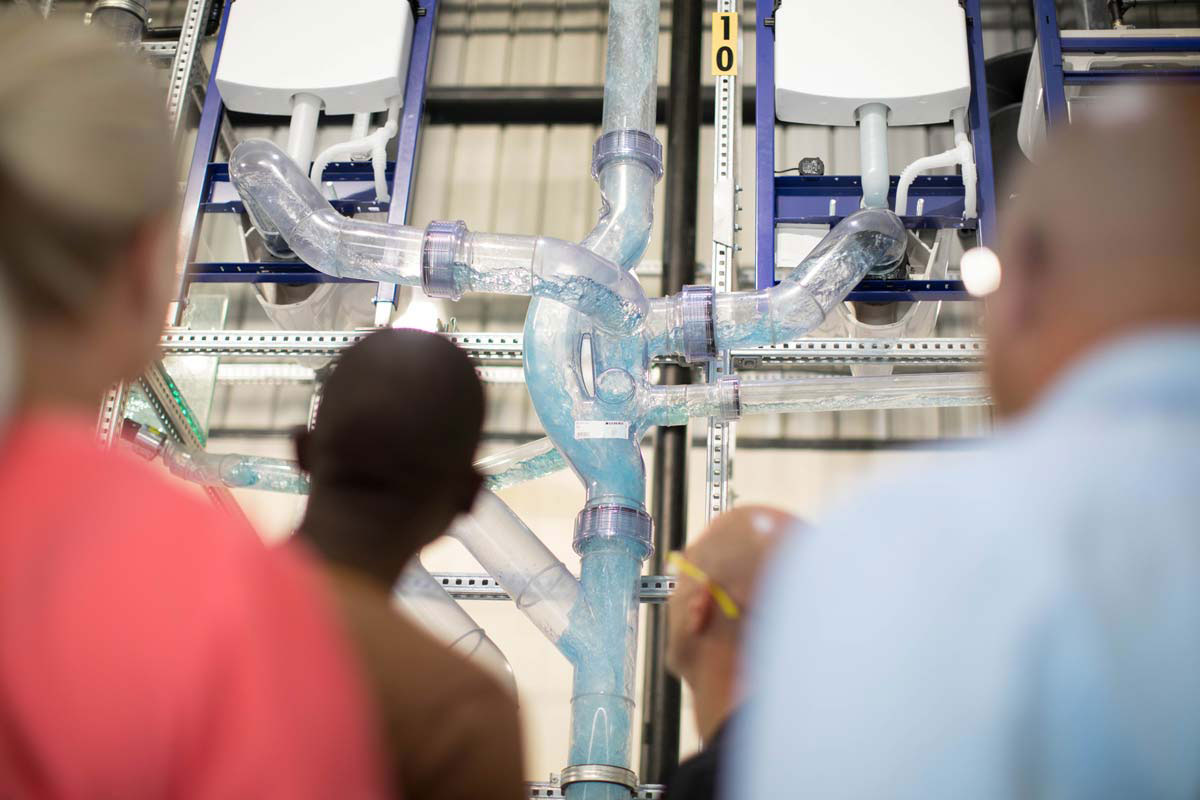 Because installation types differ from country to country, no two "drainage towers" are the same.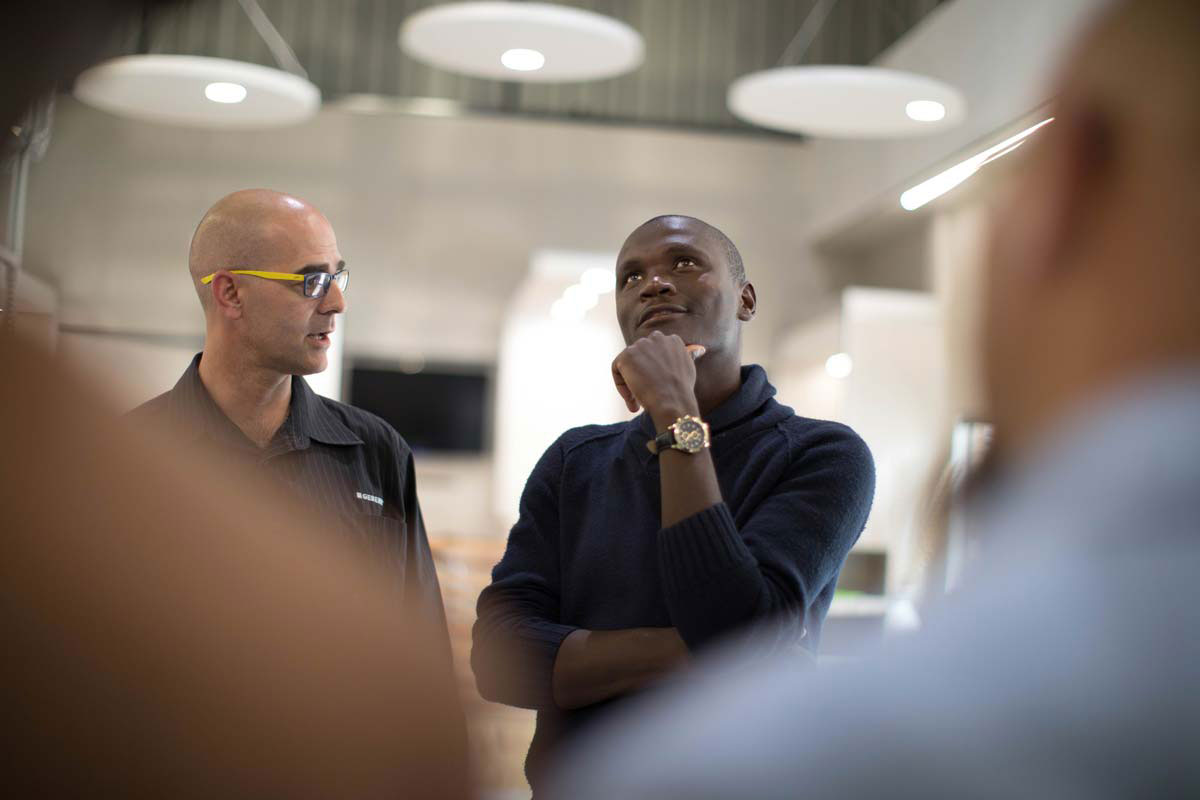 The one in the information centre in Johannesburg has been in use since March 2017.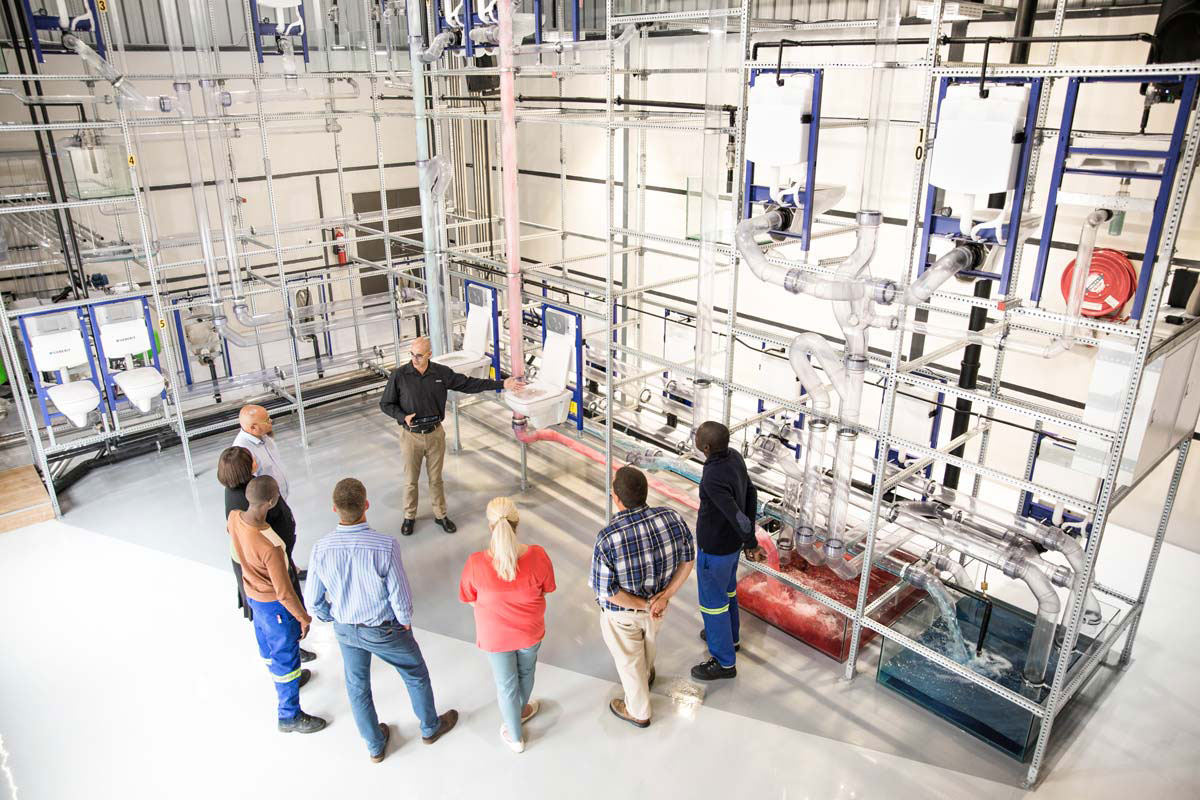 It is made up of 230 metres of transparent pipes, 210 metres of Mepla pipes, 70 metres of Mapress pipes and 2.6 kilometres of control cable.