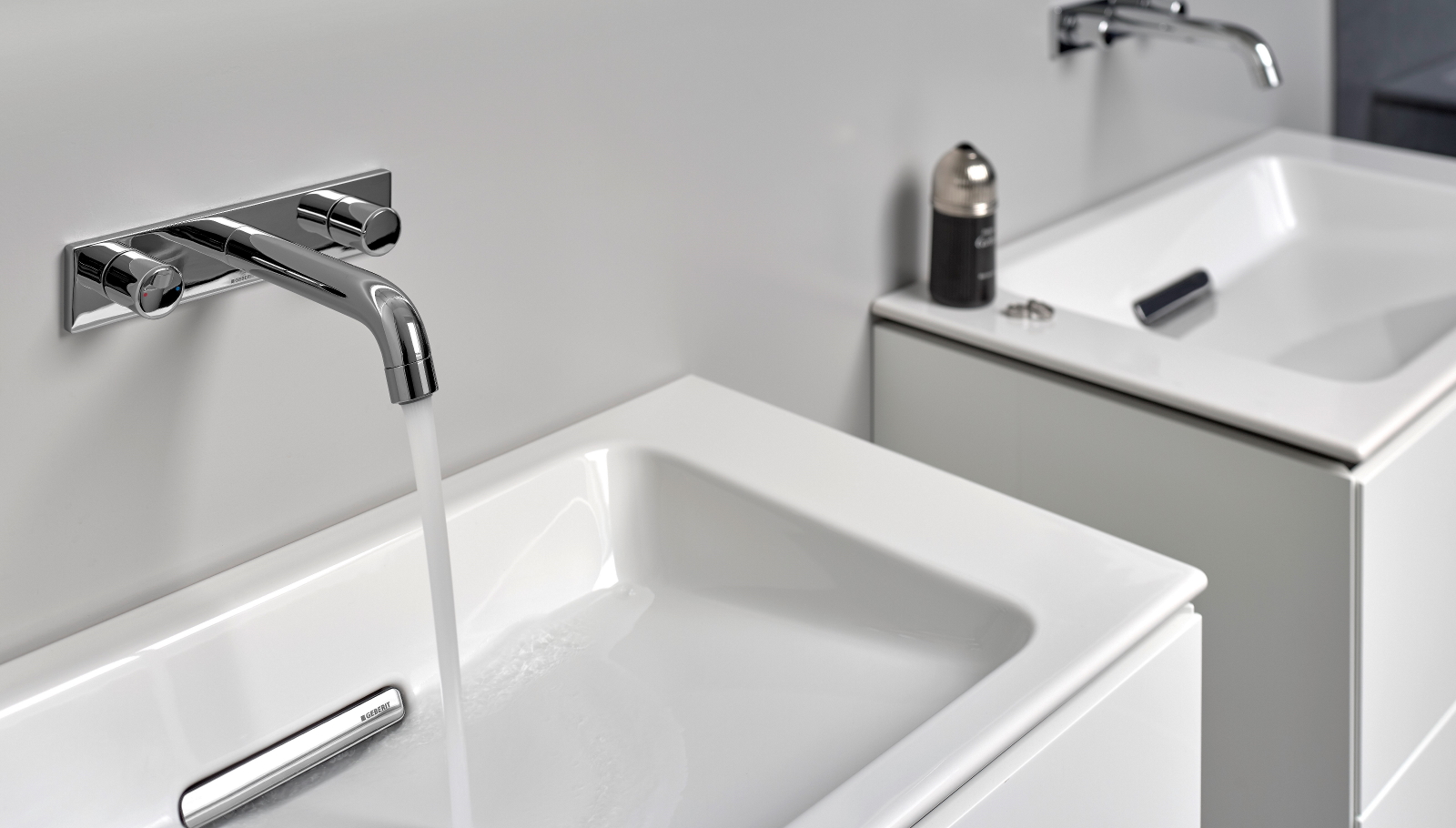 A radical transformation
With its innovative interfaces between sanitary technology behind the wall and bathroom equipment and furniture in front of the wall, Geberit ONE is causing quite a sensation. The first implemented conversion projects show how the systematic approach plays to its strengths.
When it comes to the bathroom, customers want added cleanliness and more space*. With Geberit ONE, there is a system solution that meets these demands precisely – among many others.

Last year, the system solution Geberit ONE was one of the company's much-acclaimed new products. This year has seen the completion of the first conversion projects. Let's take a look at two specific renovation projects using Geberit ONE.
* Source: GfK Custom Research
Geberit ONE in the limelight
The comprehensive bathroom concept Geberit ONE combines know-how in sanitary technology behind the wall with design expertise in front of the wall. Whether the toilet, washbasin area or shower, Geberit ONE expertly utilises the full potential of prewall technology from Geberit and offers partners and end consumers decisive advantages, with the latter benefiting from greater cleanliness, more space and greater flexibility.
#1: Operation Attic
This attractive single-family house, built in 1953, is perfect for a growing family. After several years, the attic with its separate toilet, measuring one and a half square metres, fulfilled its purpose as an ideal playroom for the children. Now, the space is to benefit the whole family. Playing the leading roles in "Operation Attic": Geberit ONE, the Monolith Plus exposed cistern and Geberit AquaClean Mera Comfort.
#2: Show time
No sign of spaciousness: the old bathroom was not much more than a guest bathroom with a shower. After opening the wall and the installation of a room-dividing prewall, the long-desired freedom became reality – the bathroom and bedroom are now connected with one another in genuine loft style. Along with the Geberit GIS installation system, Geberit ONE, the shower channel CleanLine20 and Geberit AquaClean Sela take the leading roles.