Test passed with flying colours
Transport, storage, installation – a discharge pipe made of polyethylene (PE) goes through a lot before it is finally ready for use. As a result, Geberit has already been carrying out strict quality tests for many years.
In winter, Geberit pipes are exposed to the cold when stored outside and are part of rough-and-ready life on the construction site, where things occasionally fall onto the hard concrete floor. This is why Geberit pipes are made of a particularly robust material that withstands even sub-zero temperatures and heavy impacts.
Tough conditions
In the past, a pipe's resistance to cold was examined using the ball drop test. This determines how discharge pipes made of polyethylene react to impacts in sub-zero temperatures. This is an important quality aspect, as drinking water pipes and discharge pipes should work behind the wall for as long as possible and without leaks.
Deep-freeze testing
The test procedure was explained by Geberit in an advert in the Swiss construction journal from 1967 (article available in German only). Since then, there have been several changes to the procedure. While the pipe section is no longer filled with water and sealed, the deep-freeze is still being used. Here, the pipe section is cooled to -10 °C before being placed in the testing device while still frozen.
A steel bolt is then dropped vertically onto the pipe section by one of the specialists from the Materials Laboratory. The steel bolt simulates a possible impact. The weight and speed of the bolt is used to test whether the pipe would remain intact even under harsh conditions. The muffled impact is followed by a visual inspection of the pipe – thankfully, the frozen pipe section is intact and shows no signs of damage.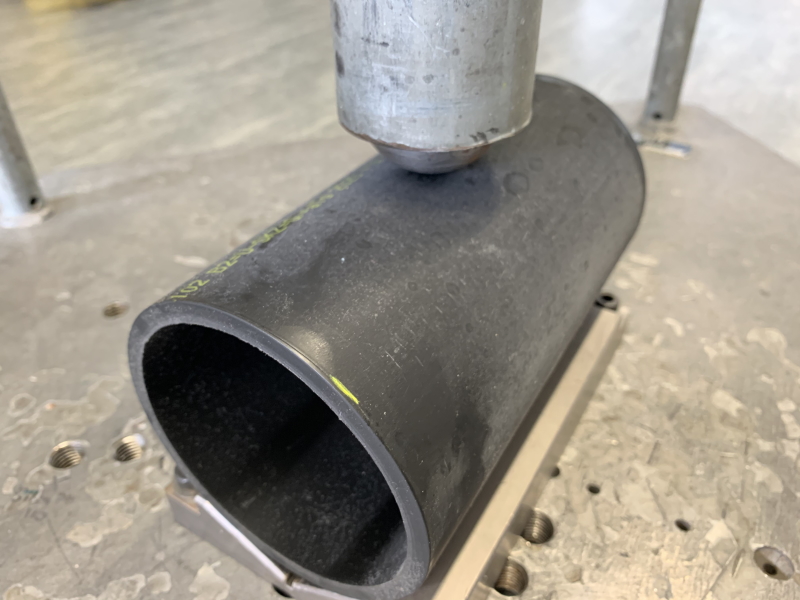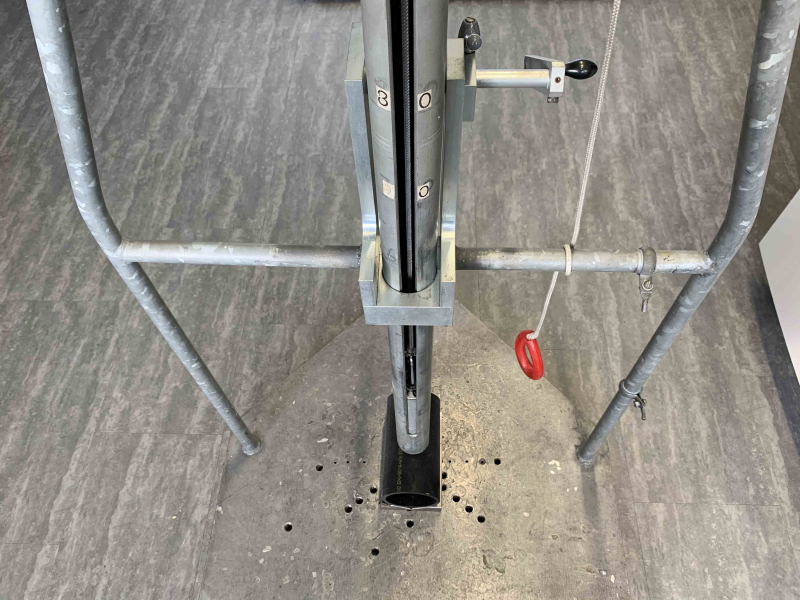 Today, there are internationally recognised standards and more modern methods of testing the durability of a pipe under extreme conditions. The ball drop test is now only used very rarely for demonstration purposes.