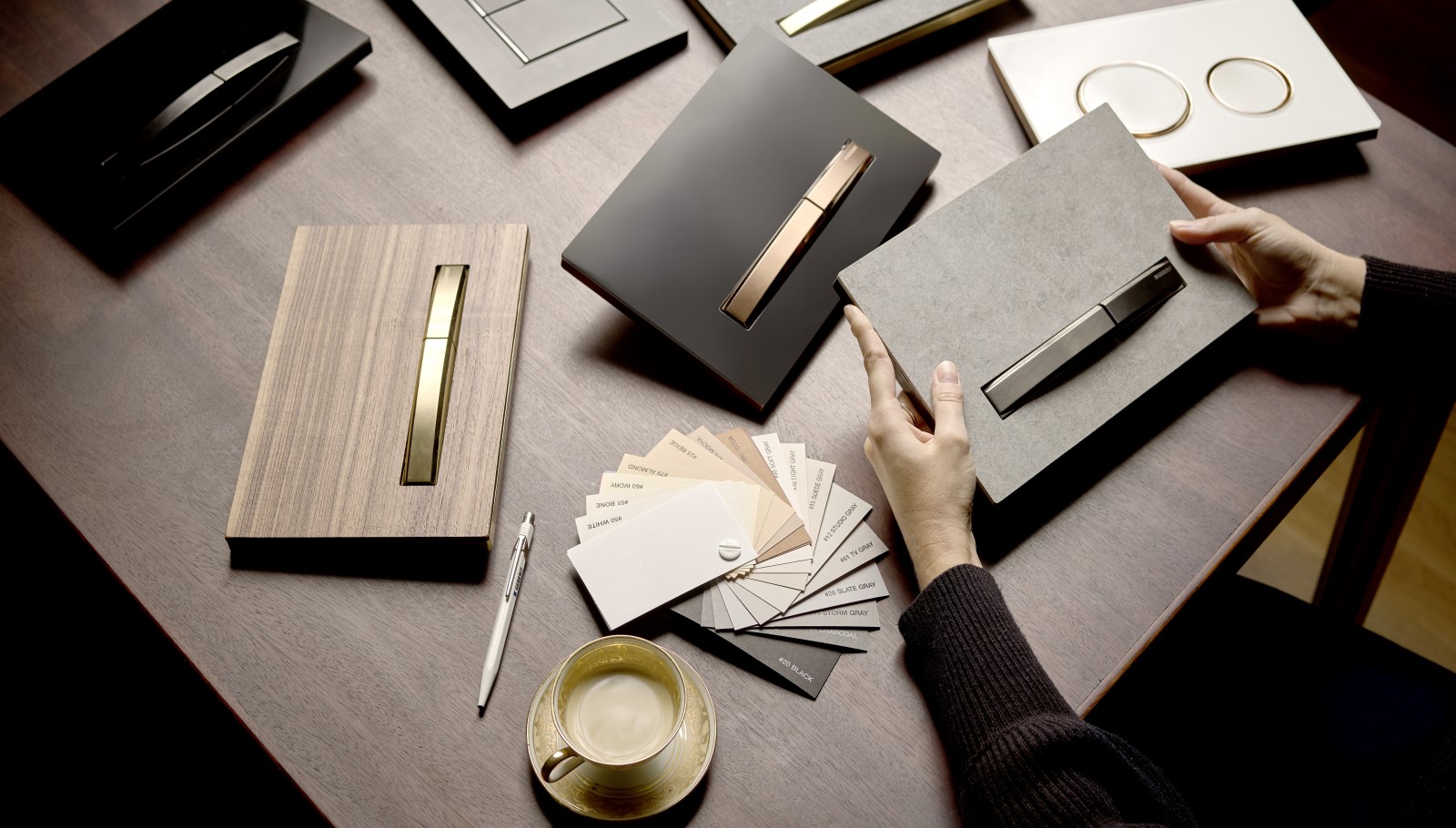 AS YOU LIKE IT
Individual design options for the bathroom are very much in vogue. Actuator plates in new, trendy materials can often make a small yet significant difference.
A new range of high-quality materials is available for the Sigma50 and Sigma21 models, meaning a wealth of possibilities for combining the look of the plates and buttons.
The right tone
The actuator plate gets its unmistakeable look through the selection of the curved flush buttons (on the Sigma50) or the characteristic rings (Sigma21). The metal colours red gold, brass and black chrome are new additions here and blend in optimally with a range of bathroom environments. With versions in concrete, slate and walnut, the range of new plate materials covers all the bases.