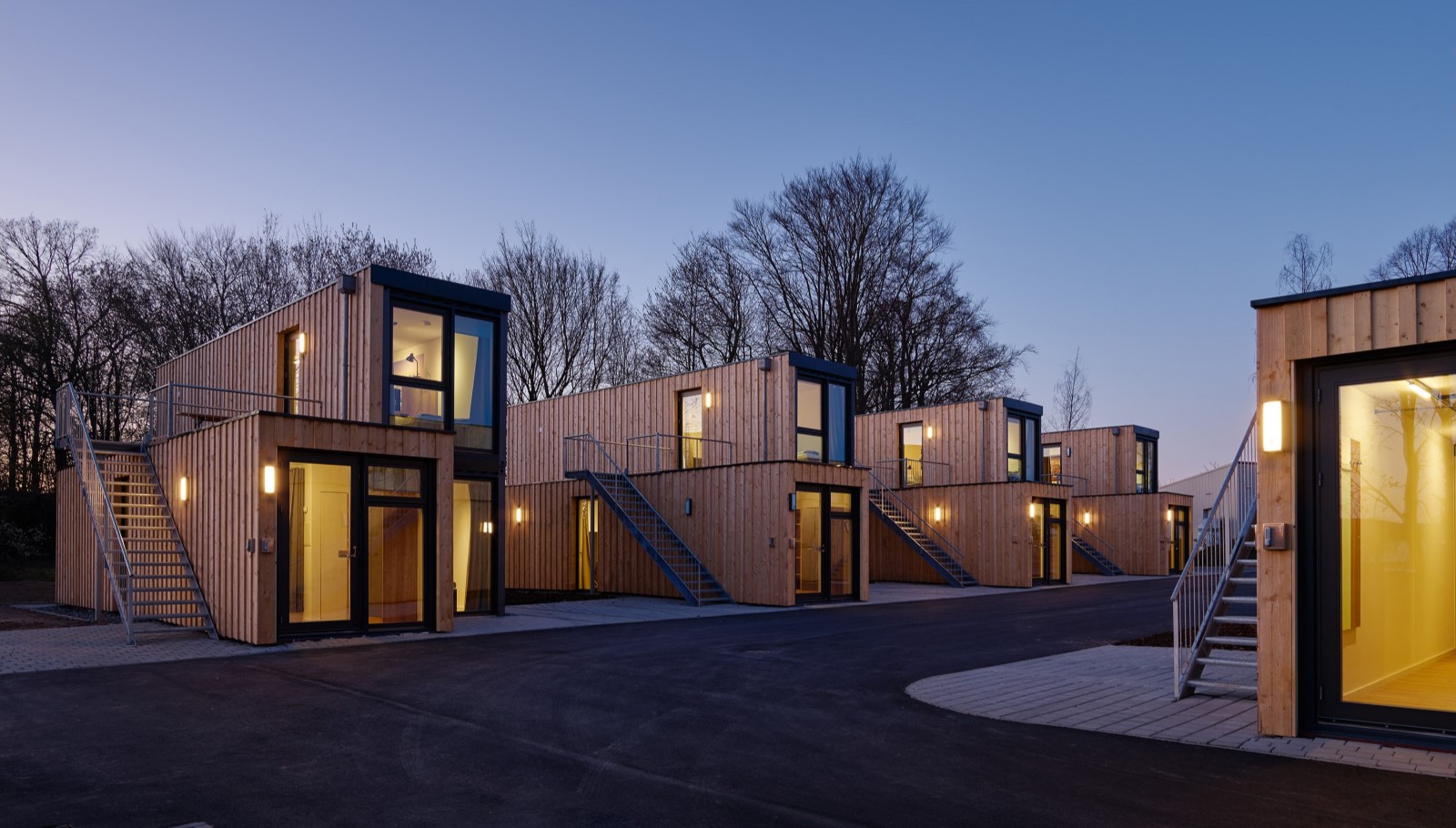 Previously used to hold goods, now a thing of beauty
In the German town of Wertheim, a new direction is being taken when it comes to living space – with recycled shipping containers and a prefabricated bathroom from Geberit.
While living in shipping containers may sound both unusual and not particularly inviting, this has been part of life in the German town of Wertheim since March 2020. However, the accommodation is in no way uncomfortable for the short-term and long-term tenants living here. After all, the goal is for them to feel right at home.
Modern and sustainable
This architecturally demanding and sustainable lighthouse project is the work of Containerwerk, a company specialising in the repurposing of former shipping containers. The wood panelling on the outside already transforms the shipping containers into inviting residential units while also blending in well with the surroundings. Another characteristic feature is the floor-to-ceiling window elements on the front side, which give an uninterrupted view of the surrounding countryside.
Small but effective
Stretching over 26 square metres, each of the 21 residential units offers more than the majority of hotel rooms – including a fully equipped kitchen unit, private terrace, separate entrance, naturally lit dining and working area for up to four persons and a parking space directly on the doorstep. The prefabricated bathroom from Geberit Huter is also impressive, with the floor-even shower and timeless washbasin design a perfect fit for the modern residential unit.
The transformation from shipping containers into comfortable apartments has been a resounding success. Thanks to the project, temporary living in Wertheim is now an attractive proposition for business travellers and tourists alike.
Tiny House Village Wertheim, Germany
Building owner: Wohnen auf Zeit Max Wertheim
Architect: Containerwerk