A rapid solution
When it comes to processing plastics quickly and in large volumes, injection moulding is far superior to 3D printing.
In this project, things that usually require a lot of preparation were finished in record time. Last Easter, Professor Torbjörn Netland from the Swiss Federal Institute of Technology (ETH) Zurich (CH) contacted Hubert Britschgi, Head of Supply Chain Management at Geberit Produktions AG. The question was a simple one – can Geberit produce the frames for face shields using injection moulding? When the coronavirus was at its peak, the ETH used 3D printers to produce these frames. However, with an output of just under 100 items a day, it was quickly clear that this was nowhere near meeting the demands seen on the Swiss market. This is where the faster injection moulding process came into play.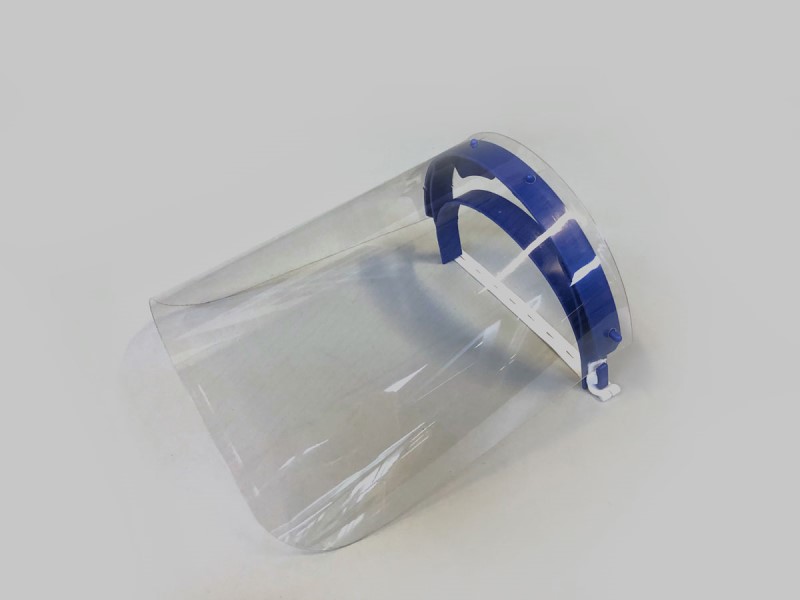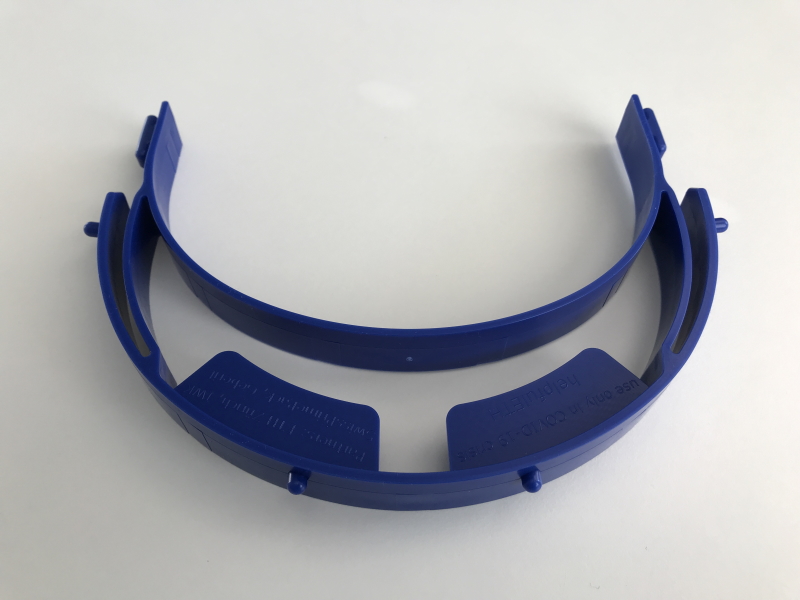 Interdisciplinary team
Within a short space of time, a small project team from Geberit got to work on the next steps. Also involved here were a representative from the University of Applied Sciences Rapperswil (CH) and SwissPrimePack – the company responsible for supplying the transparent shields. Just after Easter, and the Geberit product was already designed and the required tool ordered.
"We are all very keen to play our part in overcoming the challenges posed by the coronavirus. We are very pleased that the face shields have been a success." Hubert Britschgi, Head of Supply Chain Management
Geberit initially produced a total of 15,000 frames, to which the transparent face shield and the elastic strap were attached. Normally, a project of this scope would take at least three months. Amazingly, the project team was able to carry this off in just two weeks – and all at no charge.