CleanLine80 shower channel
Geberit shower channels have been a real success story. With the revised CleanLine80 now also featuring an integrated slope, the next chapter of this story is marked by added diversity.
One thing is clear – a tiled shower floor has to be absolutely leakproof. The CleanLine80 shower channel is just as reliable in this regard as all shower solutions from Geberit. A sealing foil securely fastened to the flange at the factory minimises the risk of water damage.
"By attaching the sealing foil to the shower channel – a process that we used for the first time on the wall drain – we gained a lot of credit among the craftsmen," comments Christian Schnyder, Product Manager International for Waste Fittings and Traps. The shower channel is now being enhanced with additional functions.
No need to worry about the slope
The slope really puts the craftsmanship of the experts to the test when working with tiled shower floors, and ensures the water flows down the drain and not all over the bathroom. When working with increasingly popular large floor tiles in particular, it is almost impossible to direct the flow of water exactly towards the drain. On large tiles, there is only one direction – towards the channel. In order to ensure that water can then also flow perfectly into the drain from both sides, the CleanLine80 shower channel itself has a sloped design.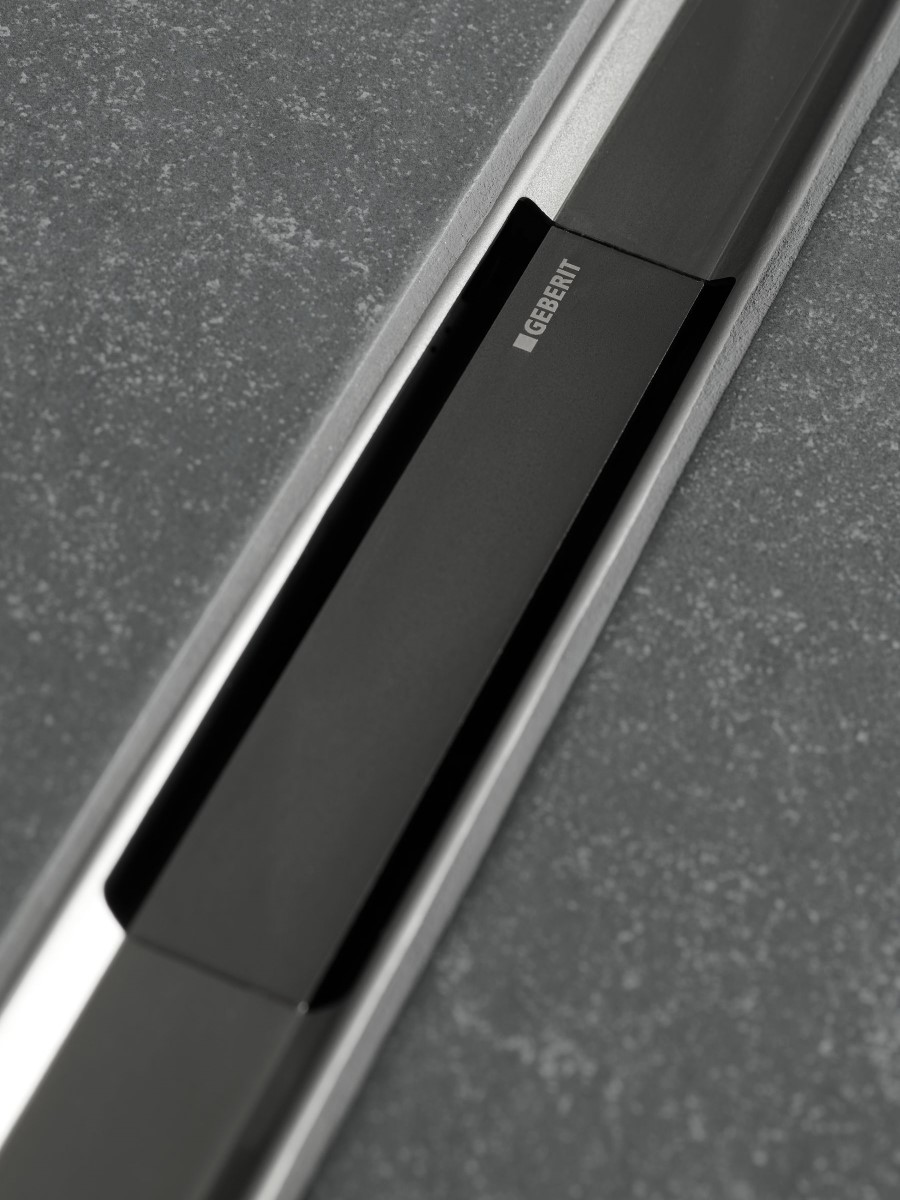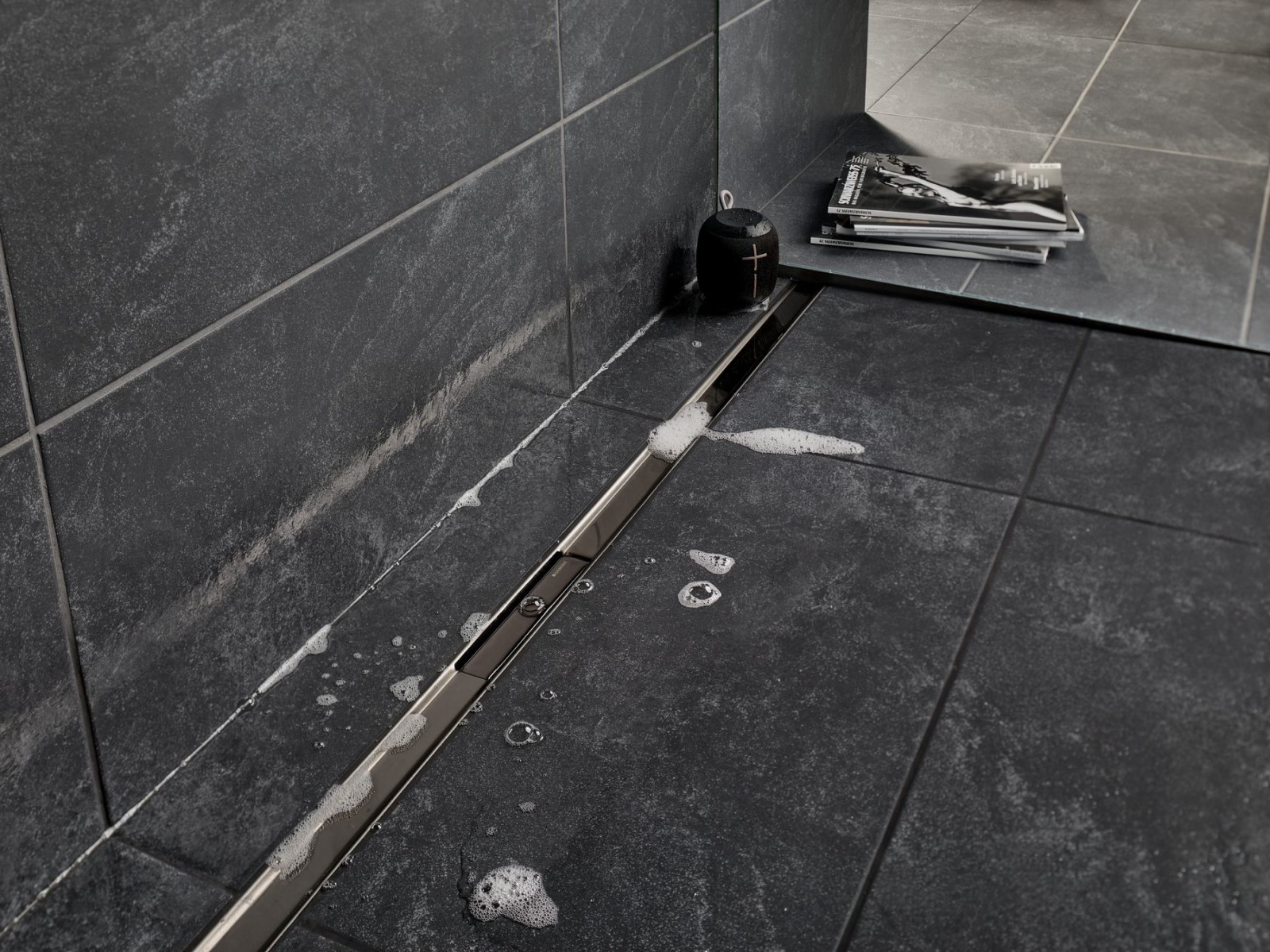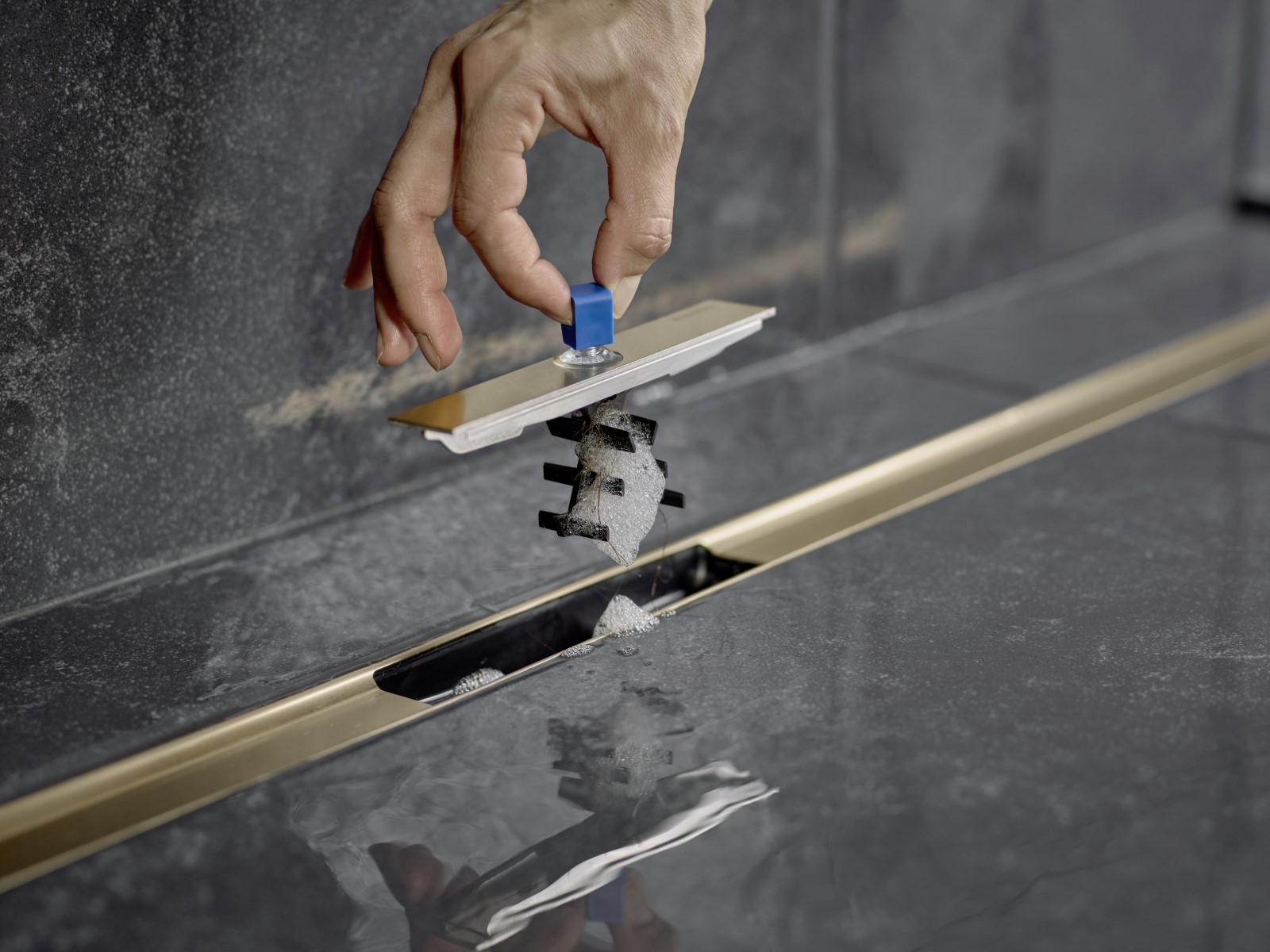 The right colour
The channel profile on the CleanLine80 not only ensures perfect tiling and efficient drainage, since 2020 it also has a more varied look. Another important detail is that the shower channel can be cut precisely to the width of the shower.