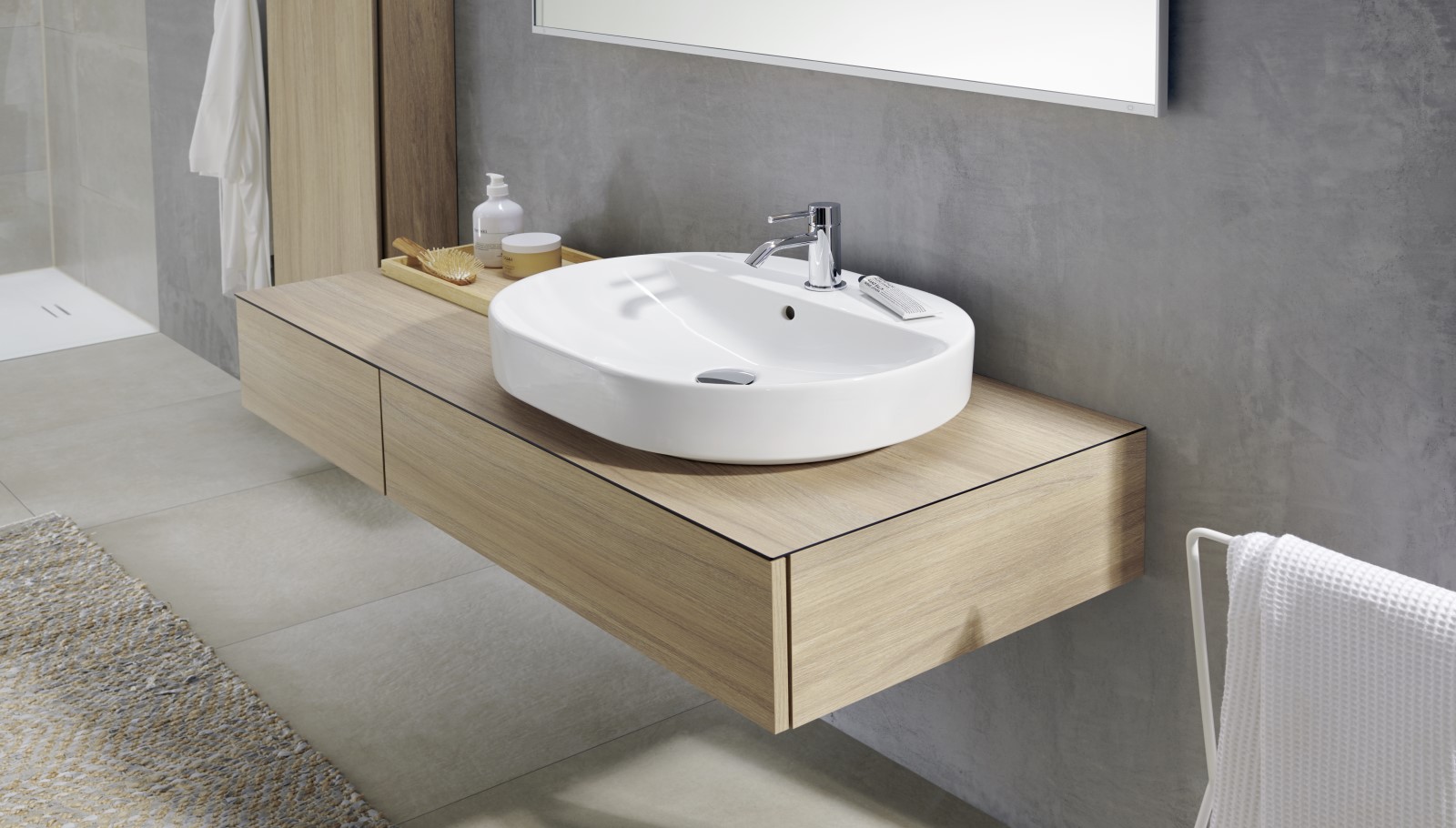 A perfect combination of style and storage space
Geberit VariForm stands for washbasin areas that combine style and ample storage space. The product range consists of washbasins and matching bathroom furniture – and now also matching furniture for lay-on washbasins as well.
Circle and rectangle, oval and ellipse: the design concept for Geberit VariForm washbasins is based on the four most important basic geometric shapes. The washbasins are designed with slim rims that give a pronounced sense of lightness, and are available as under-countertop, countertop and lay-on washbasins.
The small projection of the surface on the washbasin cabinet prevents water from entering the drawers.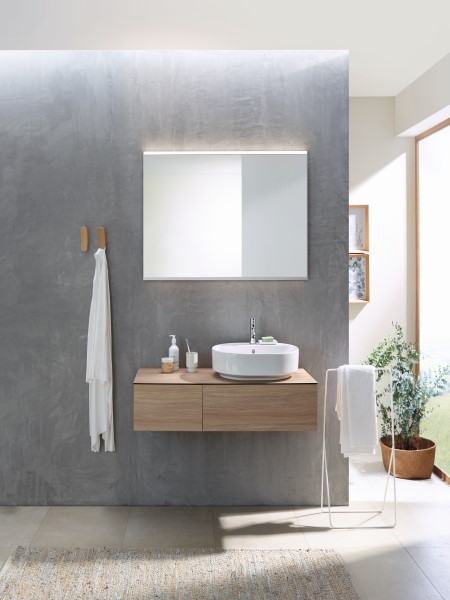 The charming furniture and lighting trio for the perfect bathroom: the Geberit VariForm lay-on washbasin, VariForm washbasin cabinet in oak and Option Plus mirror.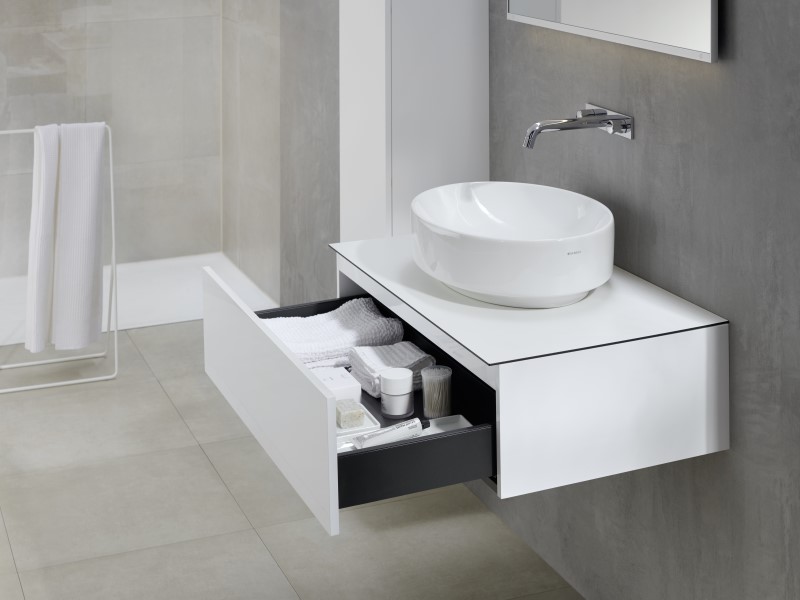 The slim lines on the Geberit VariForm washbasin cabinet and lay-on washbasin are coordinated with each other down to the finest detail.
The perfect addition
As an addition to the lay-on washbasins, VariForm bathroom furniture is available that can be used to design the washbasin area exactly in line with the living situation of the customers. The trend towards minimalist design is underlined by the thin, compact laminate panel, which is only 4 mm thick and features a circumferential black line.
The furniture offers generously proportioned shelf surfaces next to the washbasin. The surfaces are scratchproof and water-resistant, and the small projection at the front prevents water from entering the drawers from the shelf surface. The minimalist, elegant appearance is emphasised by the handle-free push-to-open drawers.