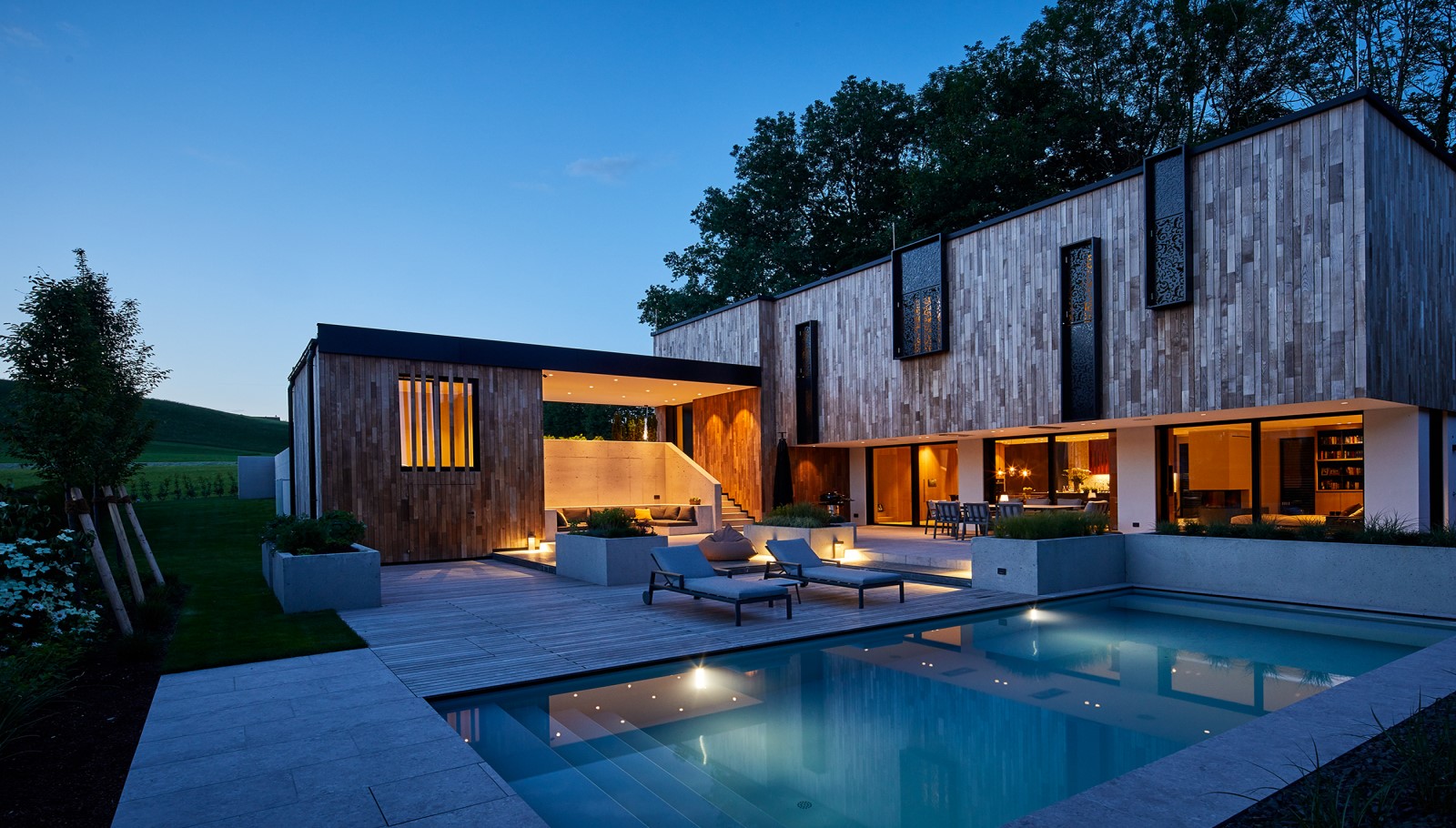 A festival of lights
With the "Karo Haus", the experts from Raumbau Architekten have proven that they understand the meaning of light in many ways.
The "Karo Haus" is found in Bergheim near Salzburg (AT), and is located on a gentle slope on the edge of a rural residential area, where it forms the border to the surrounding countryside. When planning the house, there was a clear focus on protected outdoor areas for both winter and summer and a sustainable power supply. As a result, the modern building faces the west. This means the interior remains relatively cool in summer, thus making an air conditioning system unnecessary. Meanwhile, the heating is taken care of by a photovoltaic system on the roof.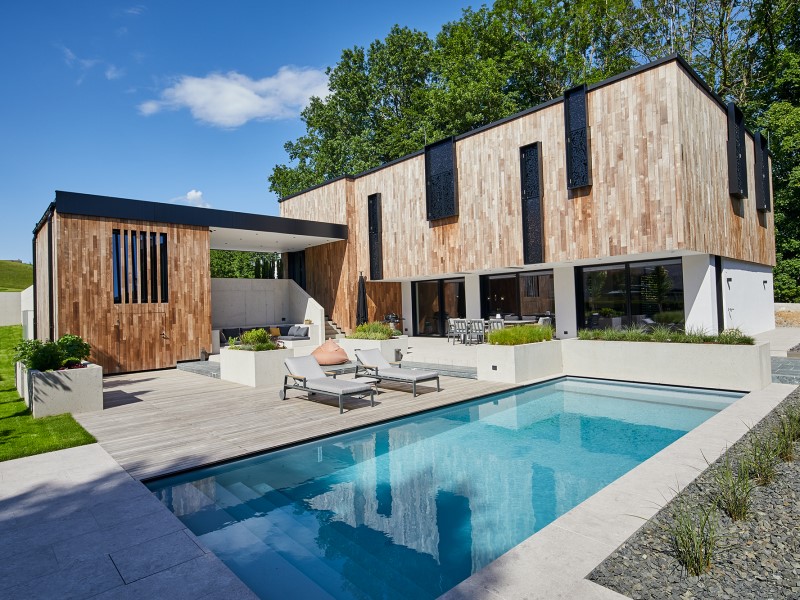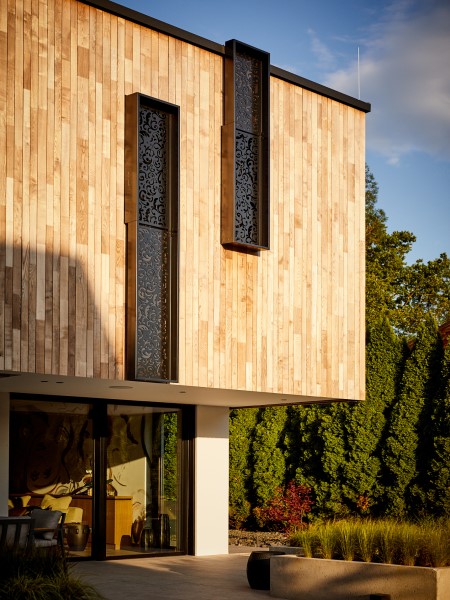 Three materials in focus
Probably the most striking element of this rural residence are the black window frames and special blinds. These are made of aluminium and have a laser-etched, floral design. The idea from the architects was to allow enough daylight inside the building when the shutters are closed, while also preventing the rooms from overheating. On the upper floor, the wood cladding in thermally treated ash contrasts pleasantly with the window frames. This is reinforced by the targeted use of exposed concrete, giving a neutral, minimalist appearance.
Karo Haus, Bergheim, Austria
Building owner: Private
Architect: Raumbau Architekten Ziviltechniker GmbH, Salzburg