EAGER TO LEARN
The German sales representatives Martin Niedermeier and Florian Kurz travelled to Nepal at the start of the year to train a group of Nepalese vocational school teachers.
Vocational training in Nepal is to be reorganised along the lines of Western standards. Two German sales representatives from Geberit travelled to Kathmandu to assist with the teacher training efforts. Here are their initial impressions: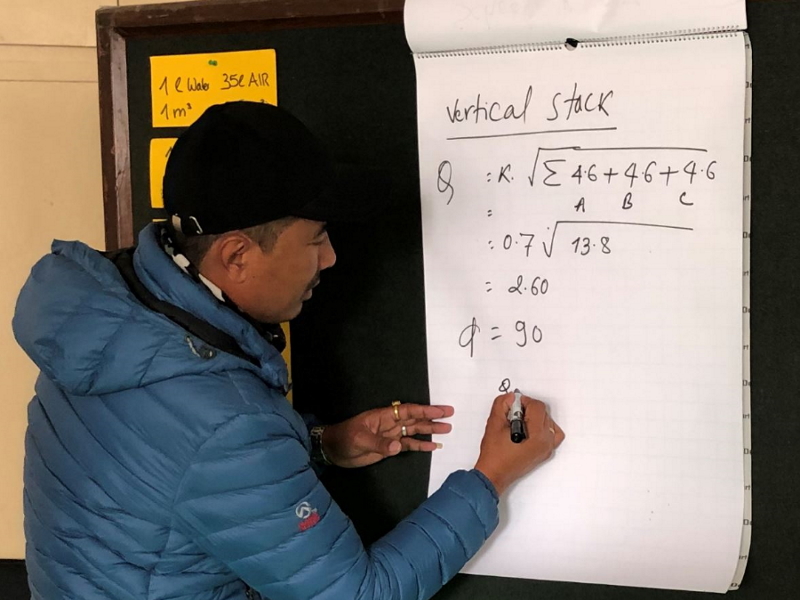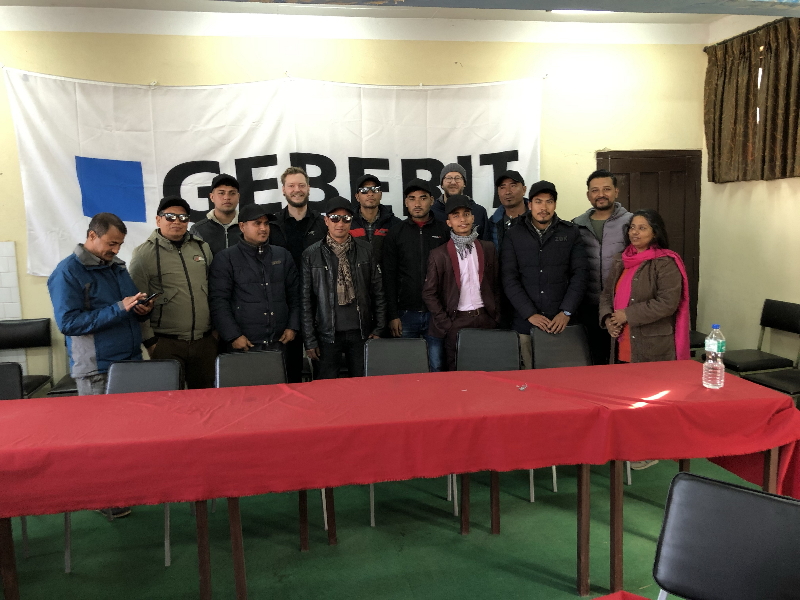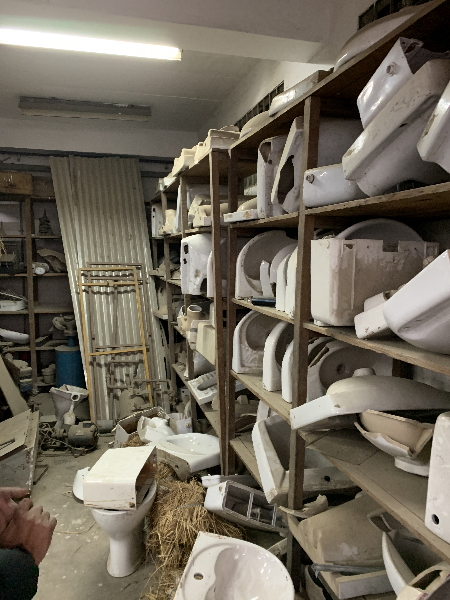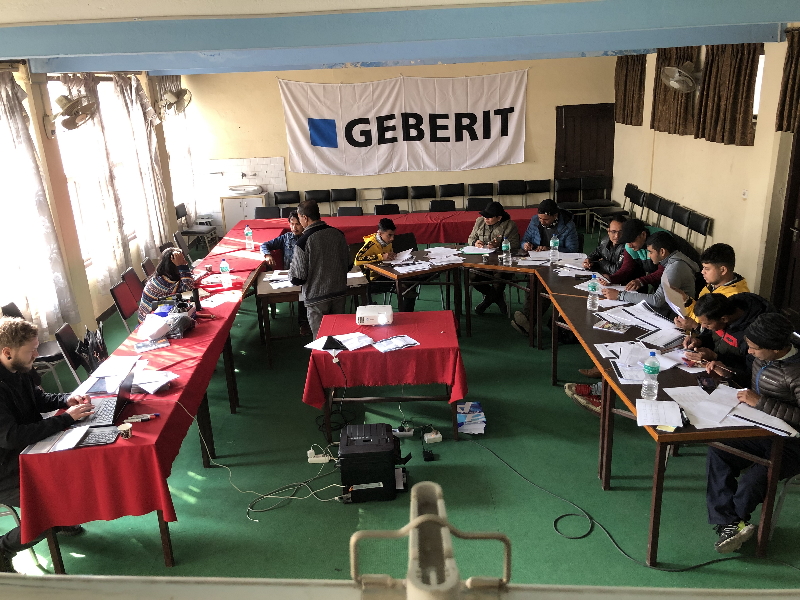 "Florian Kurz and I set off to Kathmandu in Nepal a week ago to provide technical training for vocational school teachers for apprentices in the sanitary segment. We are training a total of ten vocational school teachers eager to learn new things. The participants' previous knowledge is better than we had expected. Our course covers core competences in areas such as fire protection, sound insulation, drinking water calculation, waste water calculation and barrier-free bathroom design. Many aspects are entirely new to the participants but their willingness to learn is remarkable and impressive", says Martin Niedermeier, Project Sales Consultant.
"What we have seen of the country and its people so far has left us with mixed feelings. There is no doubt that the Nepalese are a very friendly people. But when you go out to eat something, it's best to forget everything you know about hygiene and clean drinking water. If you manage to do this, the food is excellent." Martin Niedermeier, Project Sales Consultant