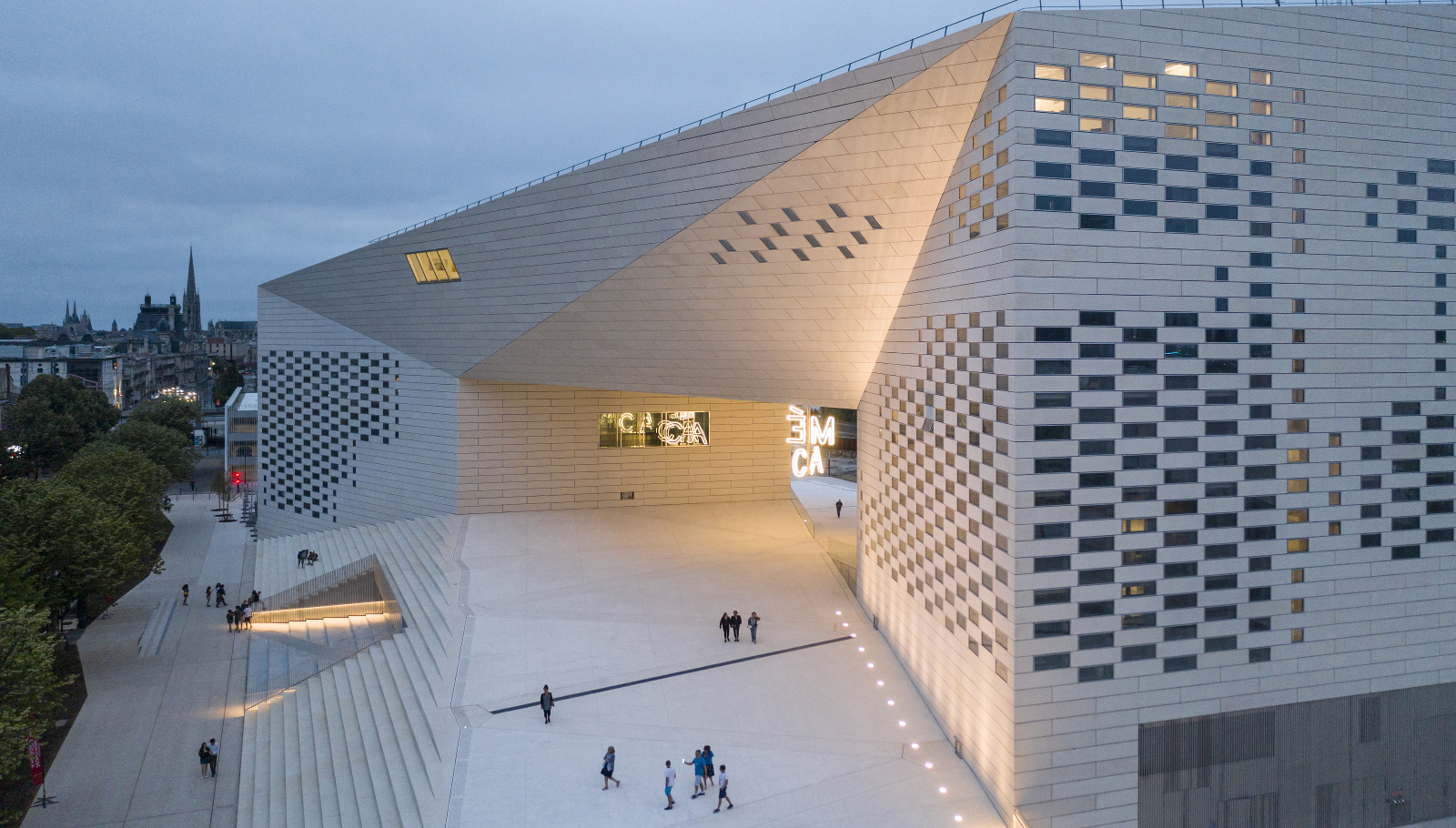 A cultural hub in the heart of the city
The MÉCA is not only a building with striking architecture, but also a meeting place.
At 120 metres long and 37 metres high, the Maison de l'Économie Créative et de la Culture en Aquitaine (or MÉCA for short) is a real eye-catcher. Opened in June 2019 and located centrally between the Garonne and Saint-Jean railway station, the new landmark in Bordeaux (FR) can be seen from miles around.
A modern triumphal arch
The Bjarke Ingels Group (BIG) from Denmark designed the art centre as a modern triumphal arch, with various ramps and staircases leading to its raised passage. The facade consists of 4,800 prefabricated concrete panels and is dotted with windows of different sizes for flooding the inside with daylight.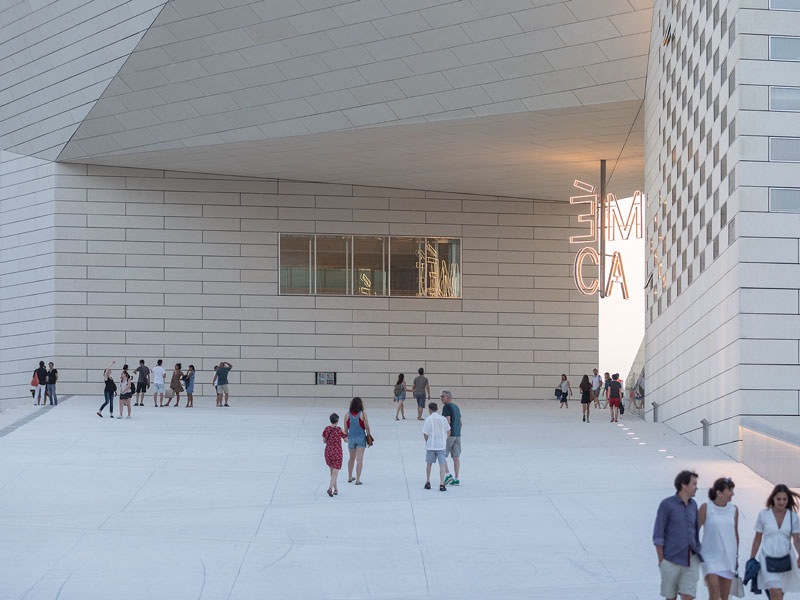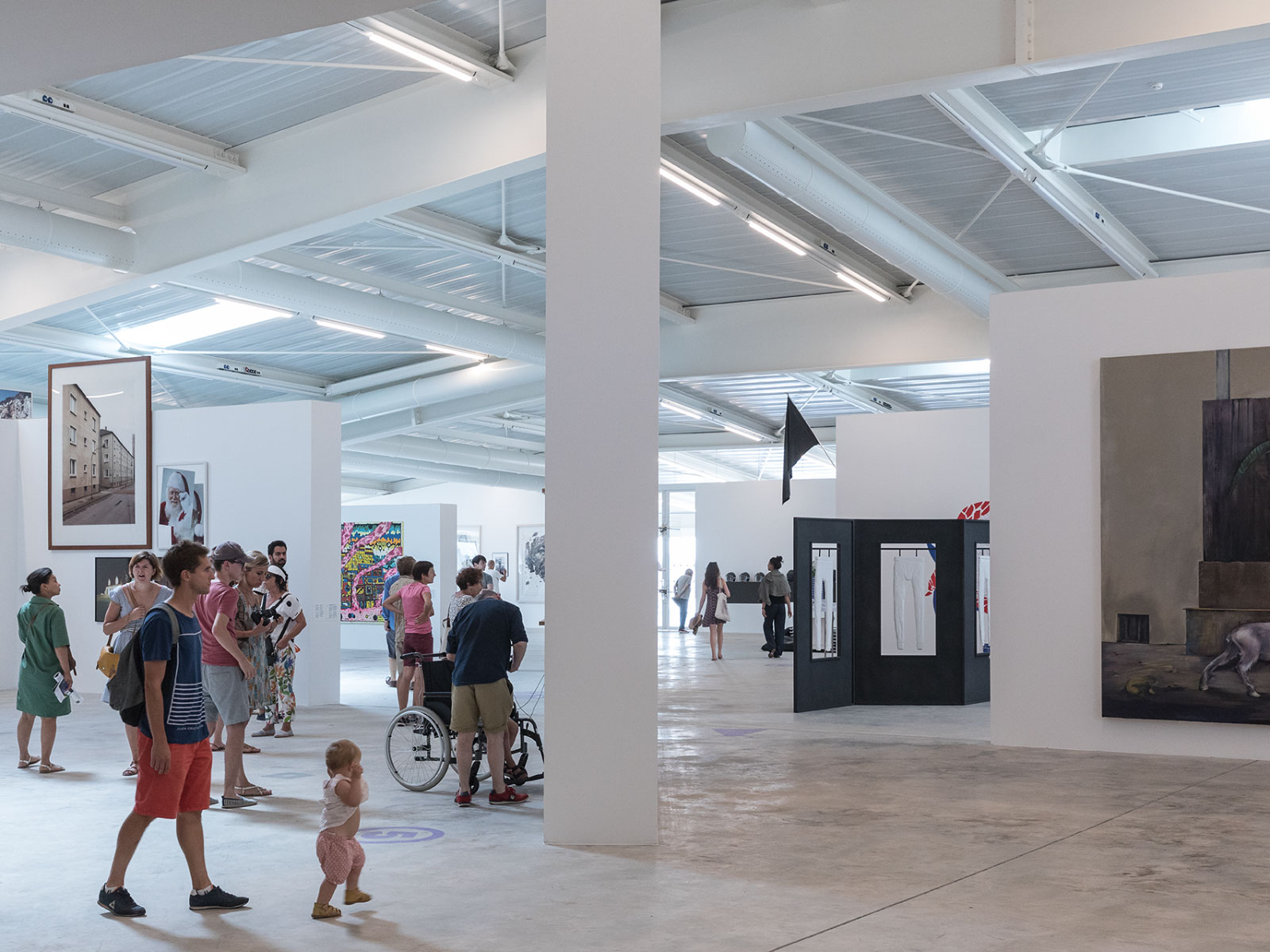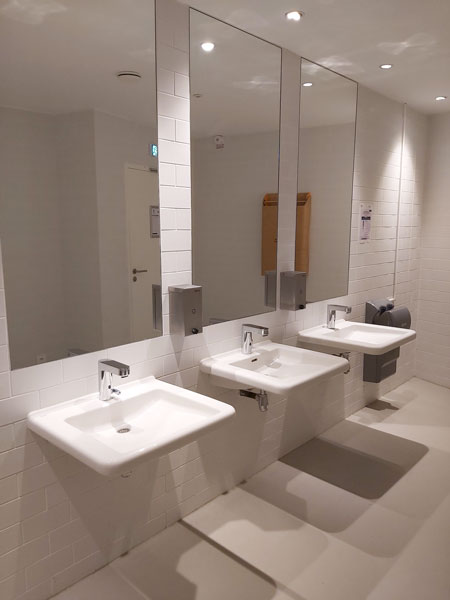 Inside, the MÉCA covers a floor area of 18,000 m2 – ample space for achieving its intended purpose as a hub for the arts and a meeting place. Three regional cultural institutions have already moved in here. They use the generous space on offer for events, workshops or exhibitions, and also provide studios for artists living here temporarily. Everyone here is able to enjoy Geberit iCon, with wall-hung Geberit iCon Rimfree toilets installed throughout the building.
MÉCA, Bordeaux, France
Building owner: Région Nouvelle-Aquitaine
Architect: Bjarke Ingels Group (BIG)