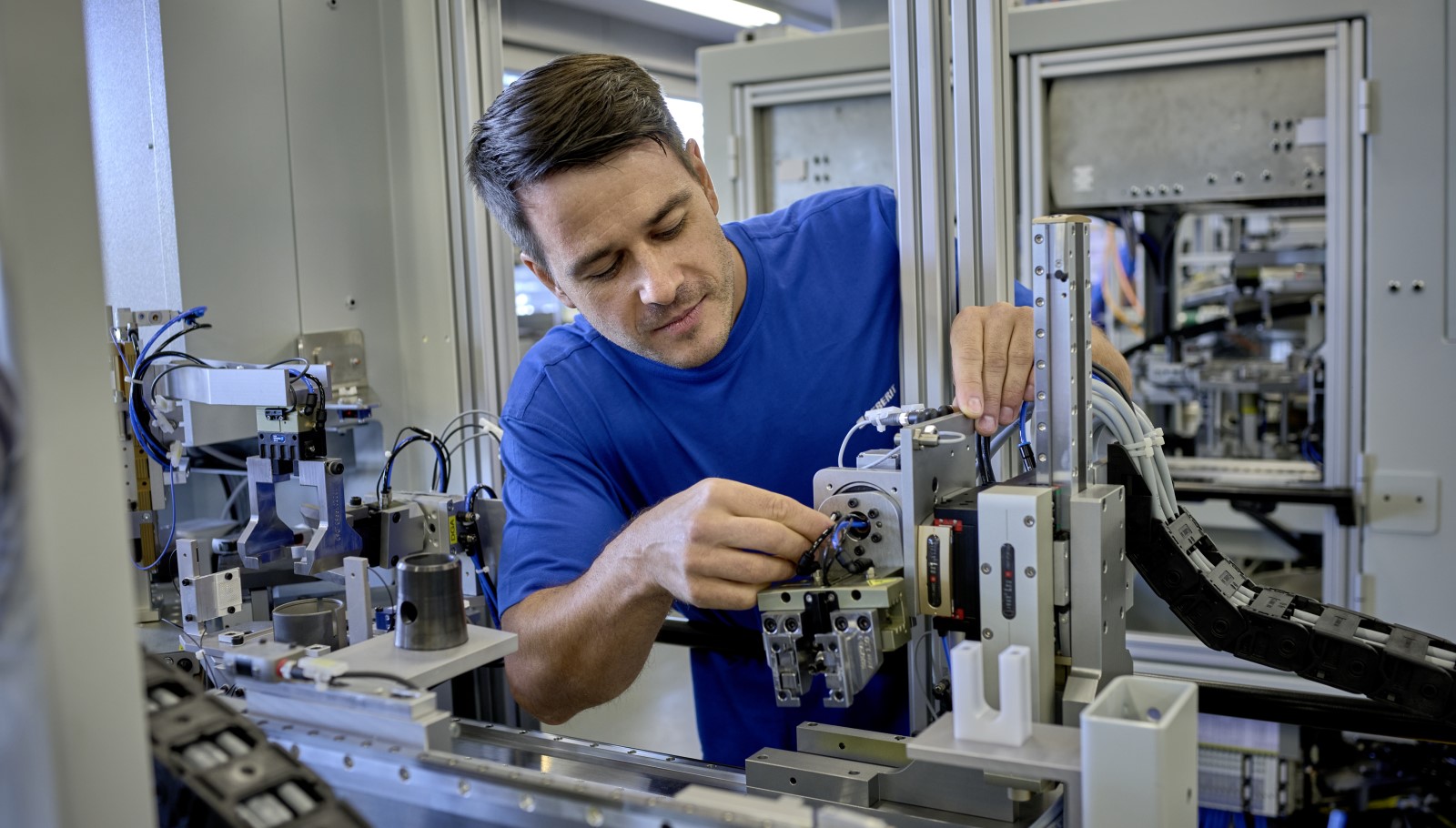 The perfect production process
The in-house equipment engineering department has been particularly busy over the past few years. The production lines for the new FlowFit drinking water system were designed and built here.
With the new FlowFit drinking water system, plumbers can work even more efficiently and virtually without interruptions in future. The construction site is not the only place where interruptions are a thing of the past – the FlowFit production lines in Rapperswil-Jona (CH) have also been designed with optimal flow in mind. The production steps have been linked from beginning to end, from the blank made on the injection moulding machine all the way through to the packed fitting.
Linked production processes
This all required the expertise of the in-house equipment engineering team, which is responsible for the planning, assembly and programming of new production lines. Here, the designers and specialists have developed assembly modules that enable seamless production in a single step. The blanks are fed directly to the fully automated parts assembly without any intermediate stops, where they are then fitted with the seal ring, press body and protective caps. The specially developed modules from equipment engineering have another advantage – they are mobile. While this sounds unspectacular, it means that the modules can be quickly changed over to a different fitting size.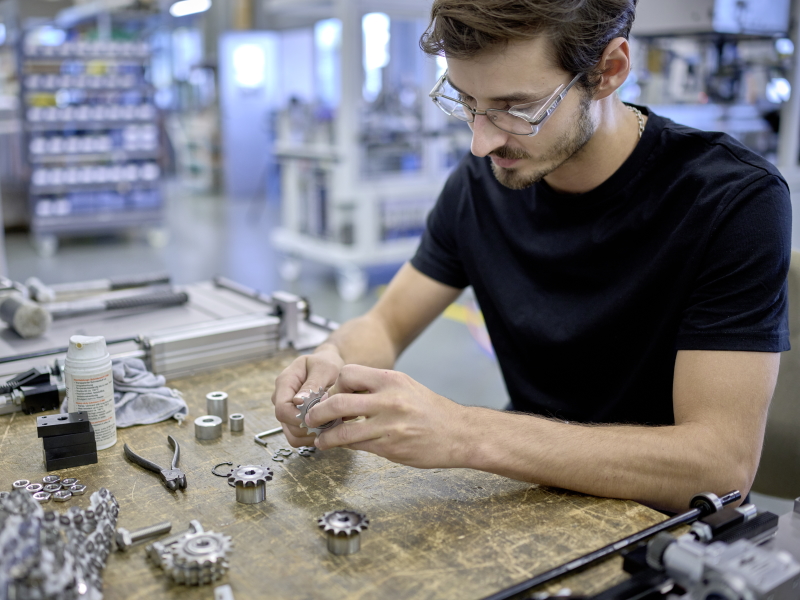 Precision and concentration are essential in equipment engineering.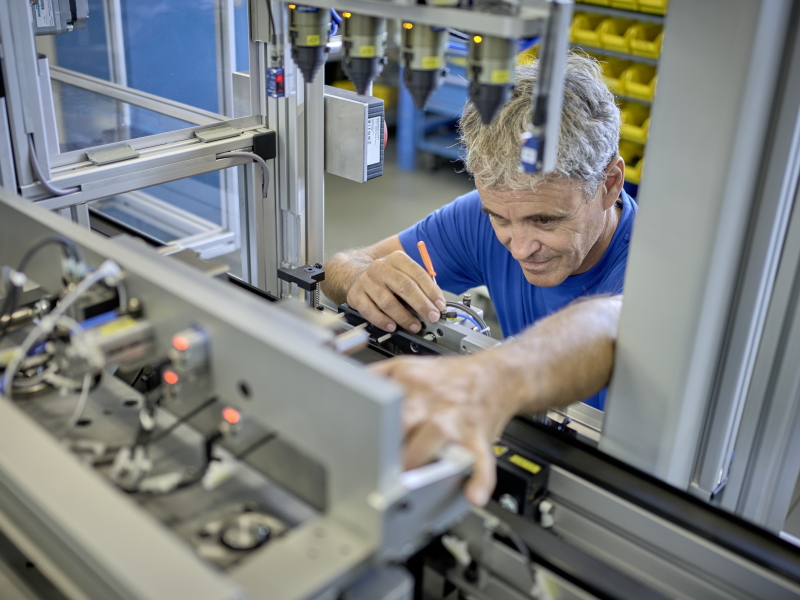 An equipment designer checks whether the assembly module is working correctly.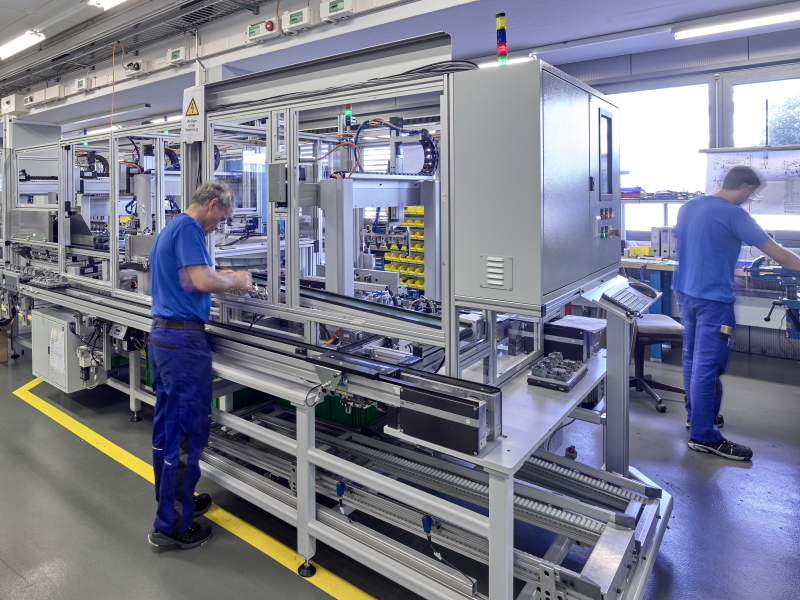 The equipment engineering team was responsible for designing and manufacturing the assembly modules.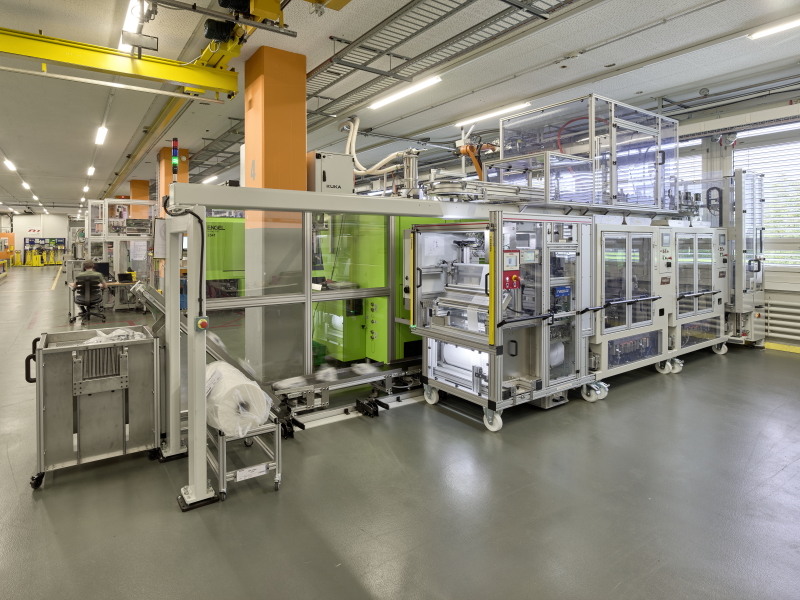 The assembly modules are mobile and can be replaced quickly, which simplifies refitting of the production line.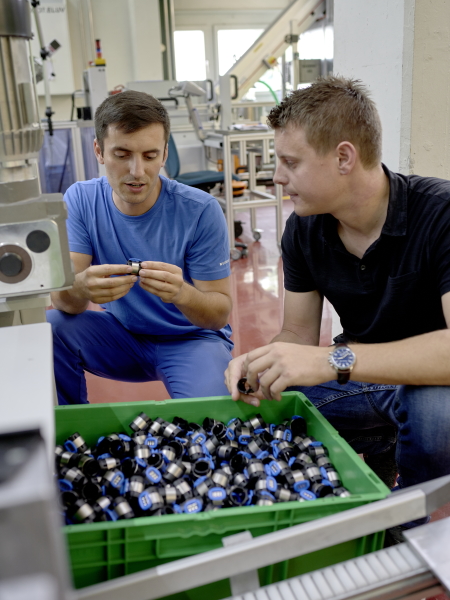 The end result – in this case, a press body – is carefully examined.
Still work to be done
Eight production lines and 24 assembly modules will be ready for operation by the time FlowFit is launched in April 2021. However, the engineers are by no means finished. "FlowFit will continue to keep us on our toes," comments Silvan Wildhaber, Head of Equipment Design. Additional production lines are expected in the coming years.