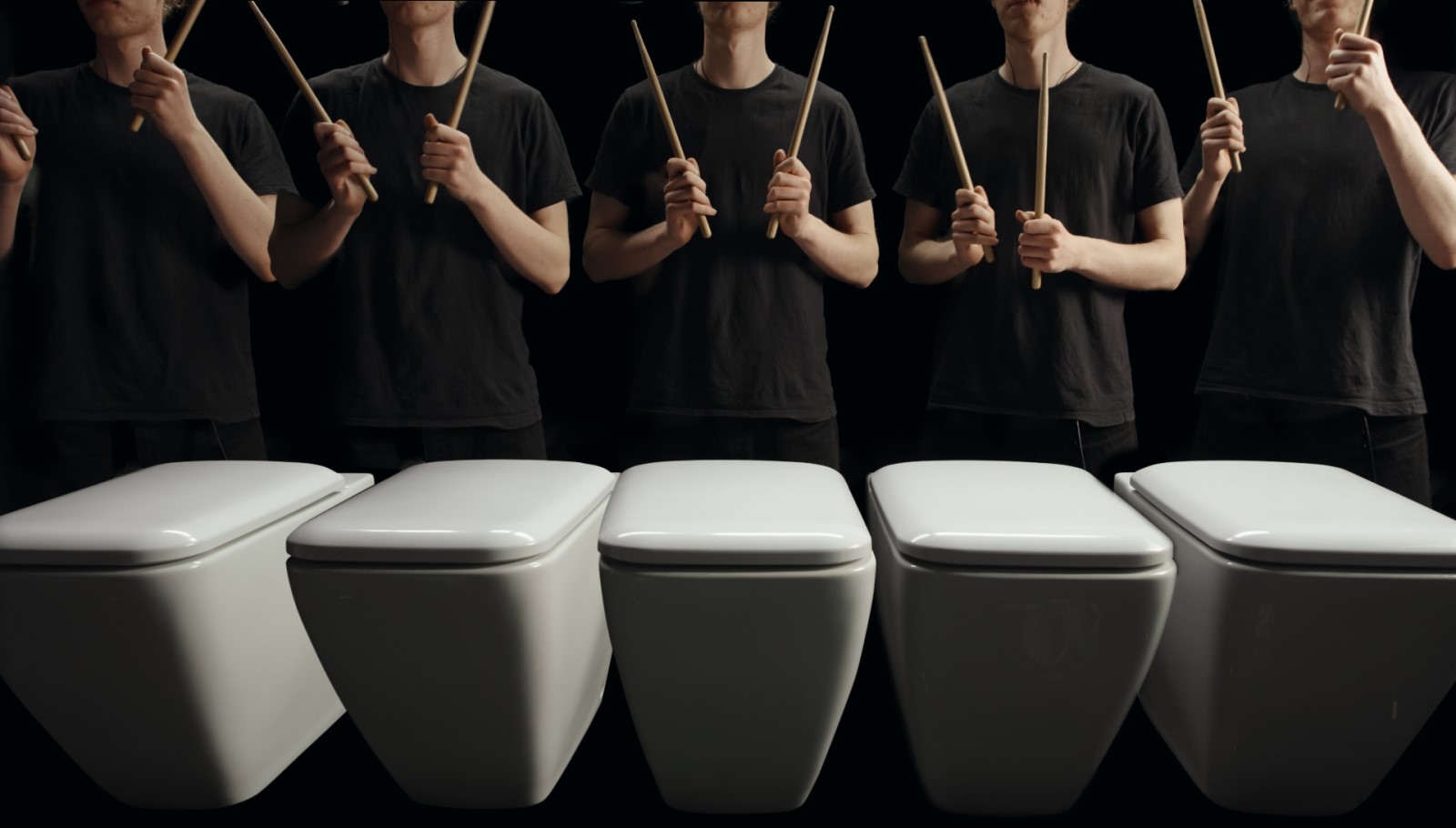 Short and sweet
Is two minutes long enough to show who Geberit is and what the company has to offer its customers? After all, this is only enough time for a few handfuls of popcorn.
Who is Geberit, what does the company make and which services do they offer? And, above all, what do customers expect from Geberit? Giving a quick answer to all these questions is the ambitious goal of this short film, entitled "Made by Geberit".
"The corporate film is aimed at various different target groups," explains Roman Sidler, Head Corporate Communications & Investor Relations at the Geberit Group. "These include prospective and current employees, customers, partners and also the wider public. Some people know a thing or two about us, but others are still in the dark. The challenge for us was to address everyone equally."
The film masters this balancing act with quick cuts and tongue-in-cheek humour. In just over two minutes, it shows how Geberit employees work in a wide variety of areas to help plumbers, sanitary engineers, trade and end users on a daily basis.
Award-winning
The image film "Made by Geberit" has certainly convinced juries at various film awards. This included the 11th Cannes Corporate Media & TV Awards, where Geberit took home a "Silver Dolphin". On the Côte d'Azur, the trophies are awarded to the world's best corporate films, online media, documentaries and reports. Meanwhile, the film won the "Gold" award at the International Film & Video Festival 2020 in the USA, and the "Golden Victoria" award at the International Corporate Film Awards 2020 in Austria.
It's show time!