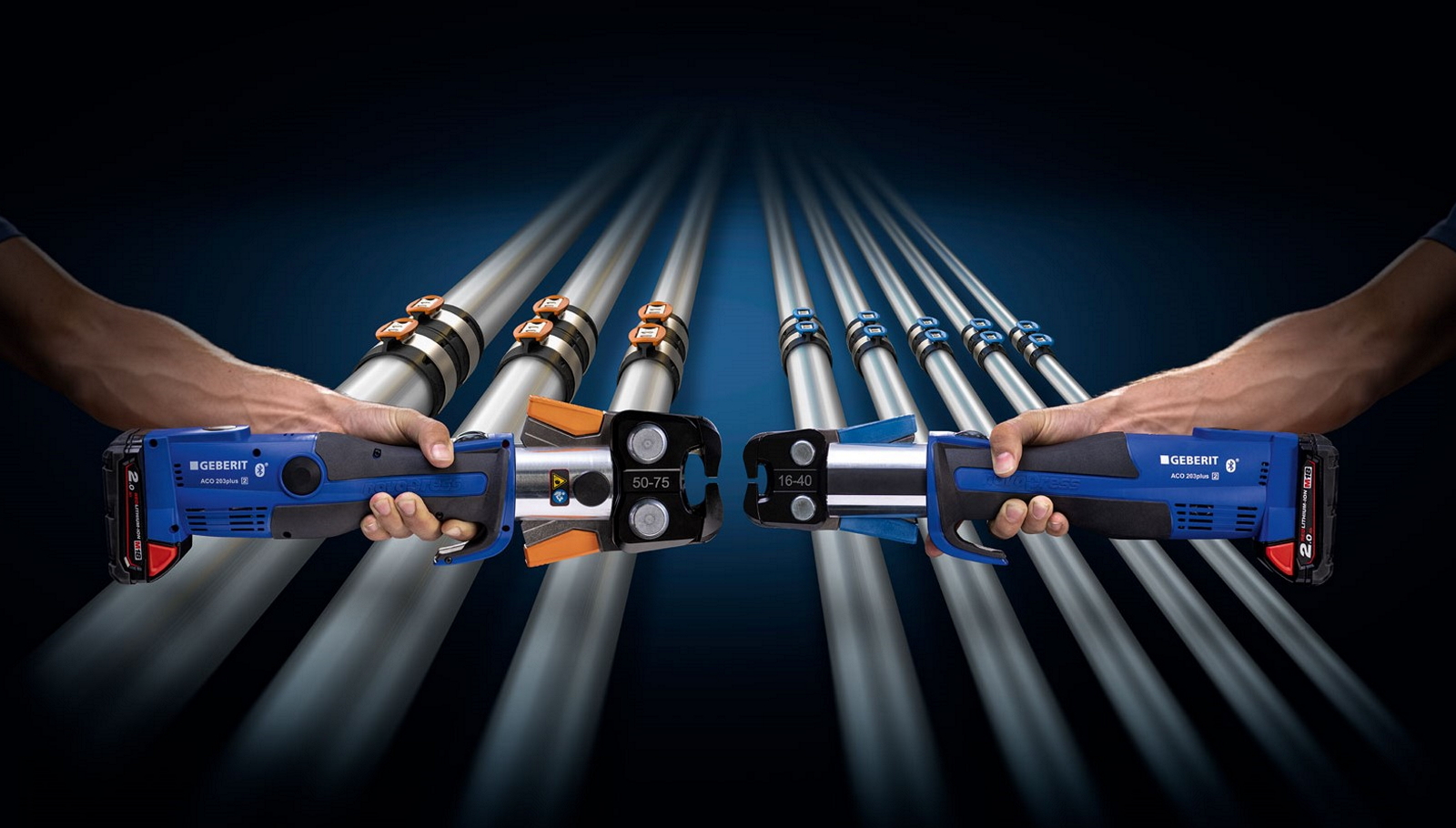 Easy installation
Geberit FlowFit is a new drinking water system that has been developed with the requirements of the plumber in mind. The new system allows for an installation process that is as efficient and smooth as possible.
Geberit FlowFit is a new drinking water system that is sure to be a big hit among plumbers thanks to its easy installation. How can we be so sure, you may ask. When developing the system, we listened to the experiences and suggestions from plumbers who install drinking water systems on a daily basis.
Perfected installation process
Tight schedules on the construction site are par for the course. This means it is important that pipes can be installed without any issues. Despite this, there are certain steps that have cost a lot of time up to now. Examples here include preparation of the pipes, constant switching between pressing tools, strenuous overhead work, and pressing fittings in narrow and hard-to-reach places.

This is all now a thing of the past thanks to Geberit FlowFit. The sophisticated drinking water system ensures a smooth and effortless installation process. As a result, the installation of pipes and fittings is more efficient than ever for the plumber.

Browse through our gallery and find out more about the benefits of FlowFit.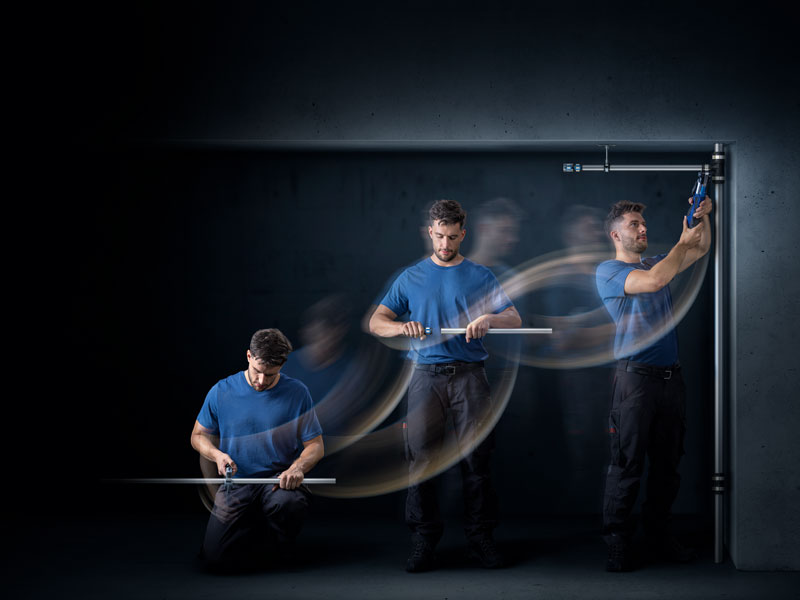 Cutting, connecting and pressing – smoother than ever thanks to FlowFit.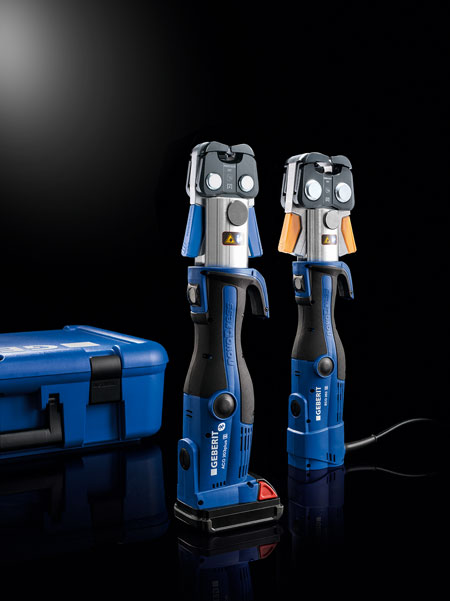 Efficient and quick: a maximum of just two different pressing jaws are required for installation. As a result, tool changeovers are largely dispensed with.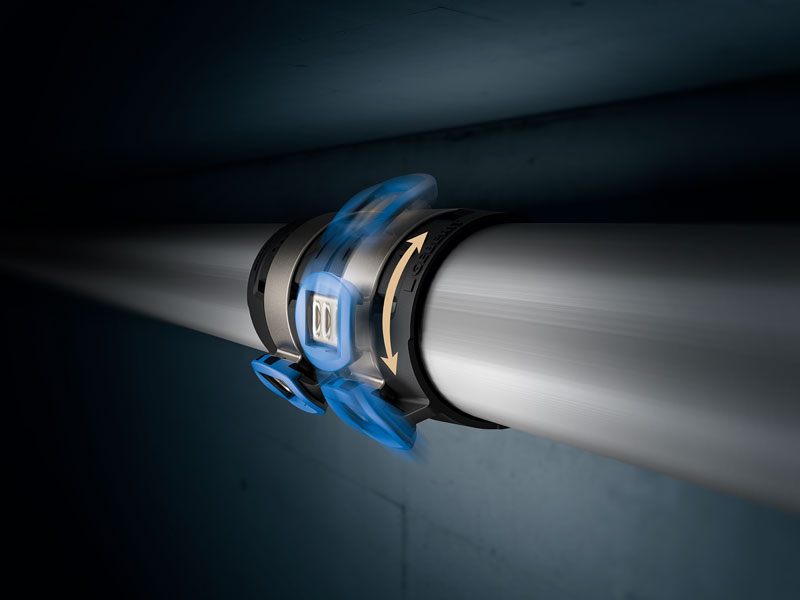 The fitting can be turned easily into the desired position. This greatly simplifies the pressing process, even in narrow and hard-to-reach places.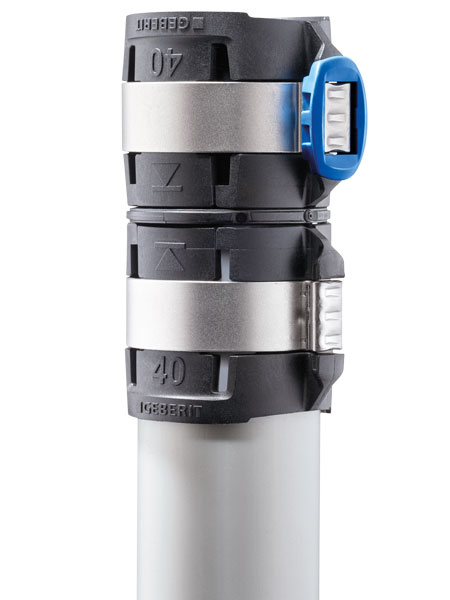 Quick identification of unpressed fittings: fittings where the blue pressing indicator is still attached to the pressing clamp are unpressed.