True colours
The washbasin and WC ceramic appliances in the new bathroom sparkle like large, white gems. Their colours are perfectly coordinated.
White alpine is the name of the colour of virtually all ceramic sanitary appliances currently installed across Europe and is also the dominant product colour at the twelve Geberit ceramics plants. However, the name alone doesn't yet guarantee that a washbasin from the plant in Gaeta in Italy has the same exact colour as a WC ceramic appliance from the Finnish plant in Ekenäs. "In order to precisely define the product colours, we use the same spectrophotometers in all ceramics plants and also in the Materials Laboratory at headquarters," explains Martin Rohrer, material technologist and colour specialist at Geberit. "This is the only way of ensuring an identical white alpine colour across the Group."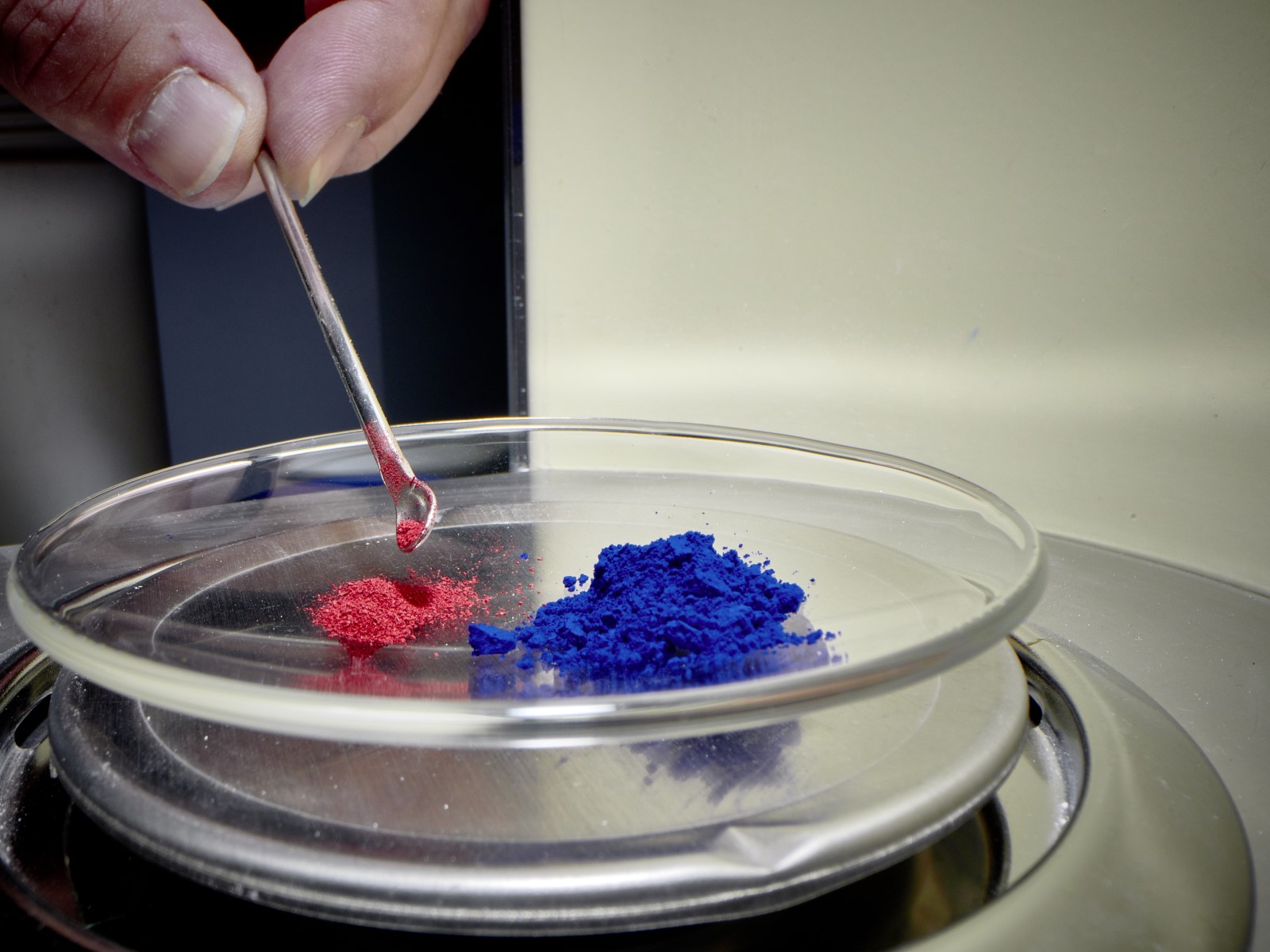 Pure pigments are so powerful that even a tiny amount can make a big difference to the end result.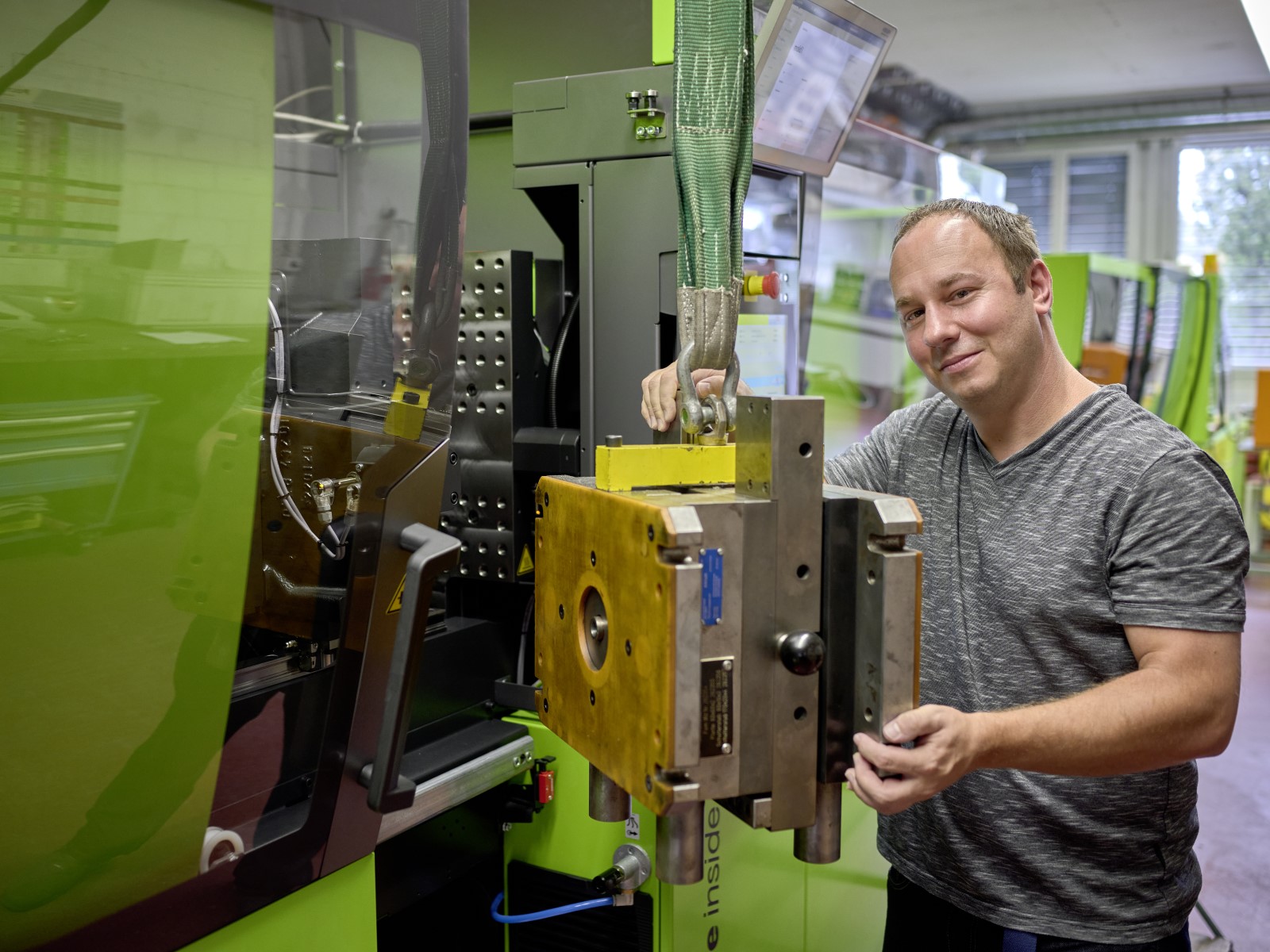 Martin Rohrer often creates colour samples for the production plants or suppliers personally.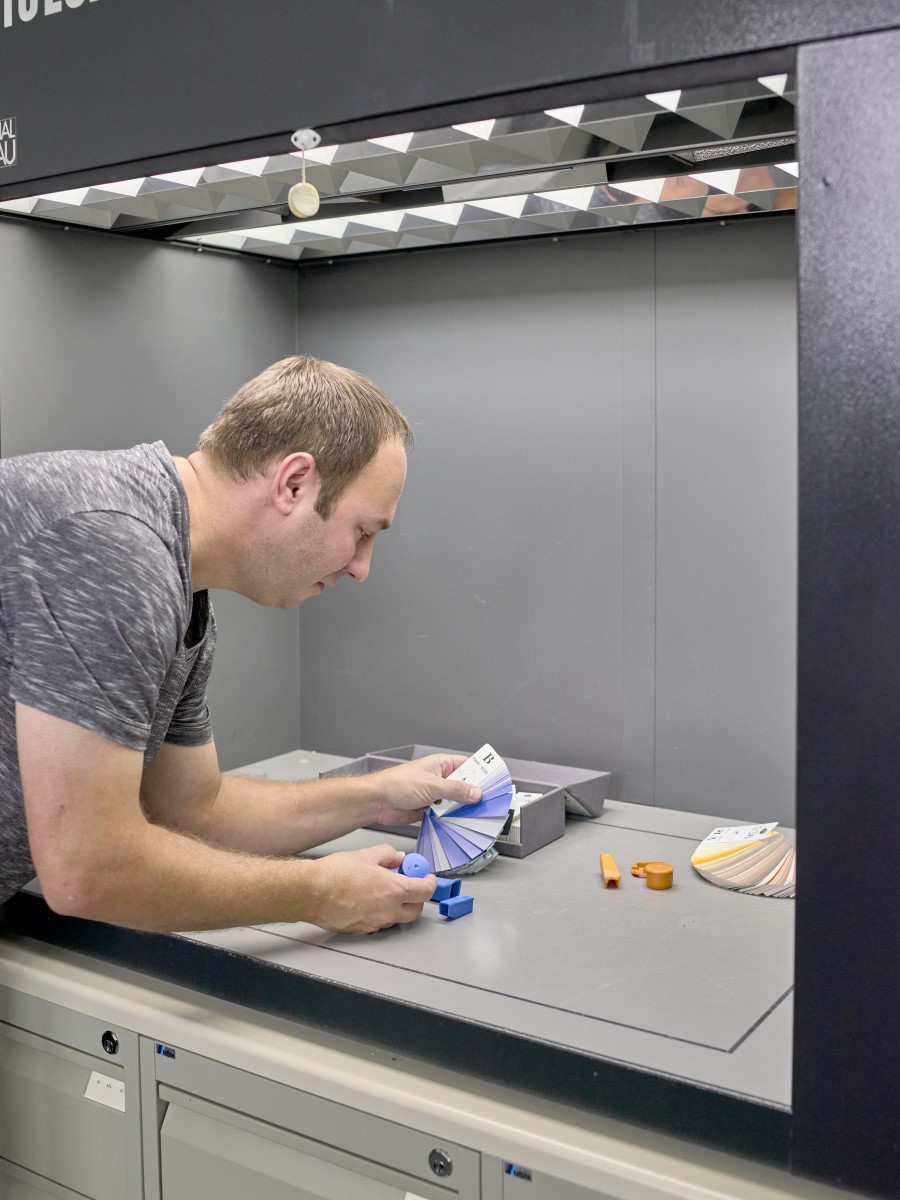 Comparing colours in the light box is made with the naked eye.
Combined colour know-how
Colours have been an important topic at Geberit for a long time now. Right up into the 1990s, exposed cisterns, actuator plates, WC seats and many other items were available in colours such as Bahama beige, Kalahari yellow and Manhattan grey, before the neutral, clean-looking white alpine began its triumphal march through Europe's bathrooms.

An archive of colour samples and formulations, which Martin Rohrer guards like a treasure, bears witness to these "colourful" times. "Every now and again, we have to produce a small series of spare parts for a product from earlier times in one of our plants. Thanks to our archive, I can provide optimum support to the material technologists at the plants in finding the right colour."
Every material is different
Geberit not only works with plastics and ceramics, but also with glass, metals and laminates. It has to be determined how a specific colour can be achieved on each individual product material. This requires a lot of experience, and sometimes a little patience as well.

As a colour specialist, Martin Rohrer also supports external suppliers. Thanks to the comprehensive infrastructure of the Materials Laboratory, he is not only able to precisely define the colour of material samples, but also check their weather resistance and UV resistance, among other things. After all, a product should still provide lasting enjoyment years down the line. The colour is a key factor here.