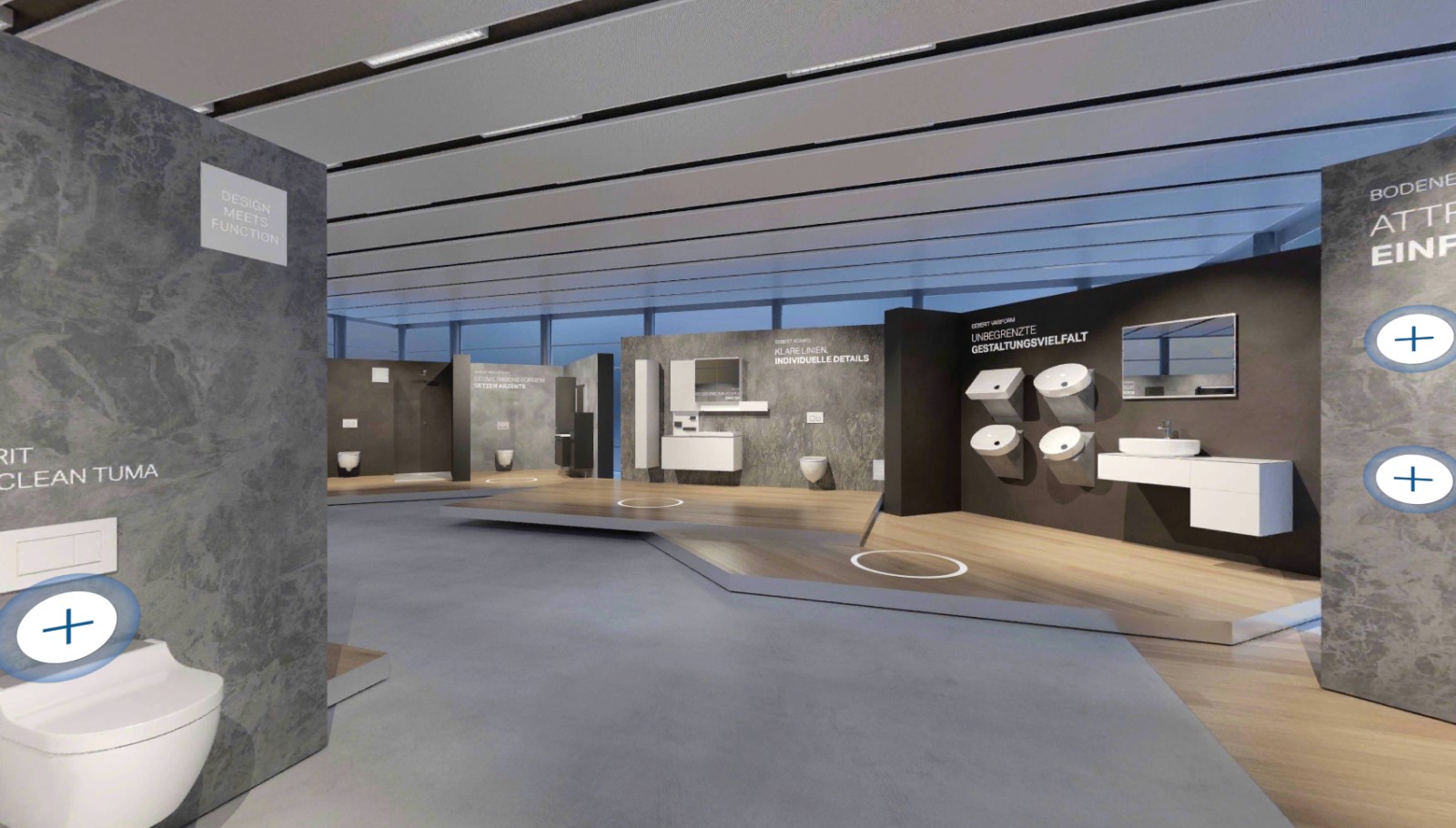 Open all hours
Virtually all trade fairs around the world were cancelled in 2020. This was reason enough for Geberit to invite customers to visit their virtual showrooms.
Admittedly, there is no substitute for the lively discussions and exchanges with sanitary specialists, architects and other experts that make a day at the trade fair so special. However, some trade fairs such as the Casa Decor in Madrid have decided to offer their visitors a digital alternative to visiting the fair in person.
Local product range
Geberit Iberia took this opportunity to design a virtual trade fair booth in collaboration with an interior designer. At Group level, Geberit also exploited the current technical possibilities to the full and developed virtual showrooms that can be tailored to the needs of individual markets with relative ease. These showrooms are available around the clock.
The virtual showroom not only offers a good overview of the wide range of products and several new innovations, but also provides additional information in the form of short videos, graphics and links. Furthermore, the visitors are in control of what they want to see.
Take a look at one of Geberit's virtual showrooms.